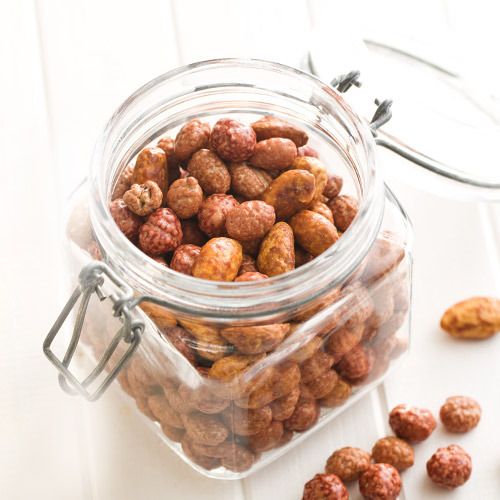 Ingredients
4 cups mixed nuts: we like pecans and walnuts

3/4 cup citrus juice: we like California Page mandarins (you will need 5-6)

1 cup sugar

1 sprig rosemary

1/2 teaspoon salt
Directions
In a small saucepan over medium heat, combine juice, sugar and rosemary.

Bring to a boil for 2-3 minutes.

Remove rosemary sprig and add in salt.

Put nuts in a large mixing bowl and pour over juice mixture.

Stir to combine and pour onto wax paper lined baking sheet and allow to dry, about 3-4 hours.

Store in an airtight container for 1-2 weeks.

Excellent on their own or chopped as a topping for ice cream.
Tags