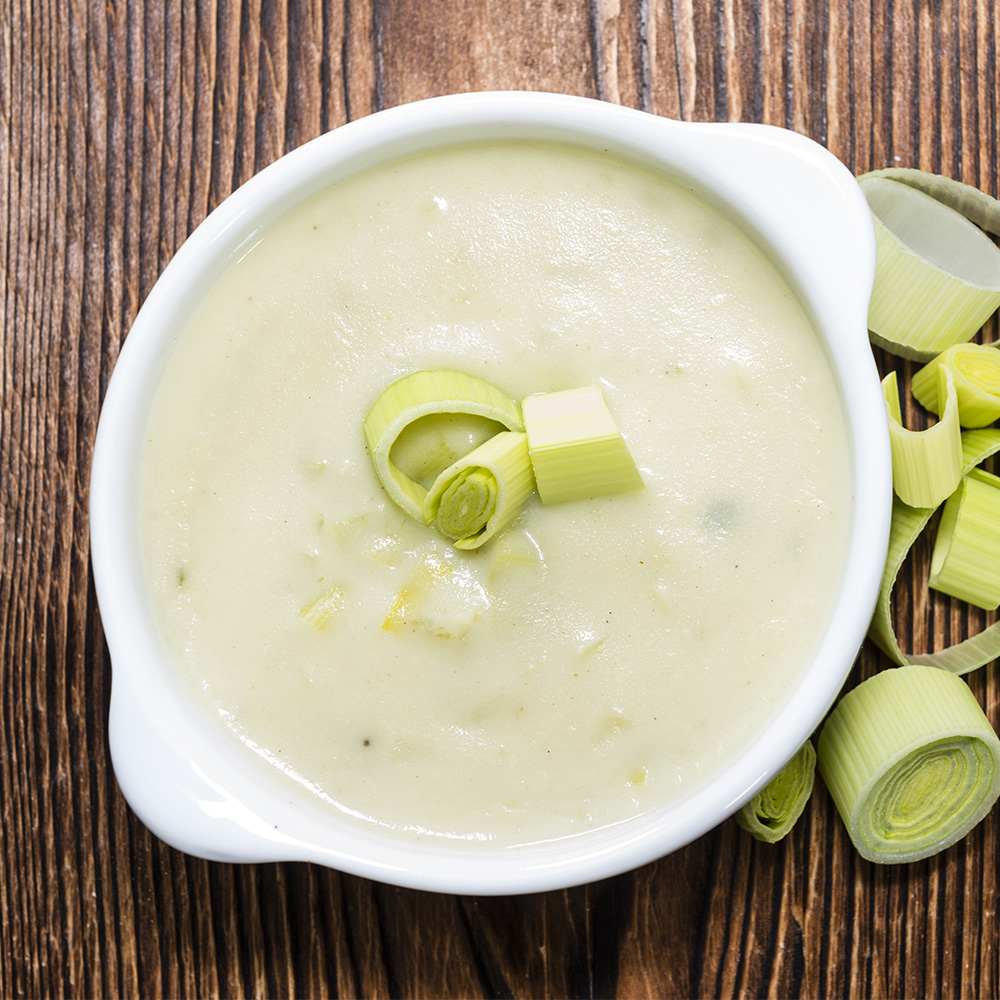 Ingredients
2 medium leeks, roughly chopped

4 cloves garlic minced

4 medium Russet potatoes peeled

4 tablespoons olive oil

2 quarts vegetable stock

1 tablespoons chopped fresh thyme

1 teaspoon sea salt

1/2 teaspoon black pepper ground

1 cup unsweetened coconut milk
Directions
In a large stockpot over medium heat, heat olive oil. Sauté leeks for 5 minutes, stirring constantly. Add garlic and continue sautéing for 2-3 minutes.

Stir in the potatoes and cook for an additional 5 minutes.

Pour in the stock and simmer until the potatoes are tender, usually 15-20 minutes.

Add thyme and let it simmer for an additional 5 minutes.

Remove the pot from heat. In batches, blend the soup until smooth, then return it to another pot. Stir in the cream, and season with salt and pepper to taste.