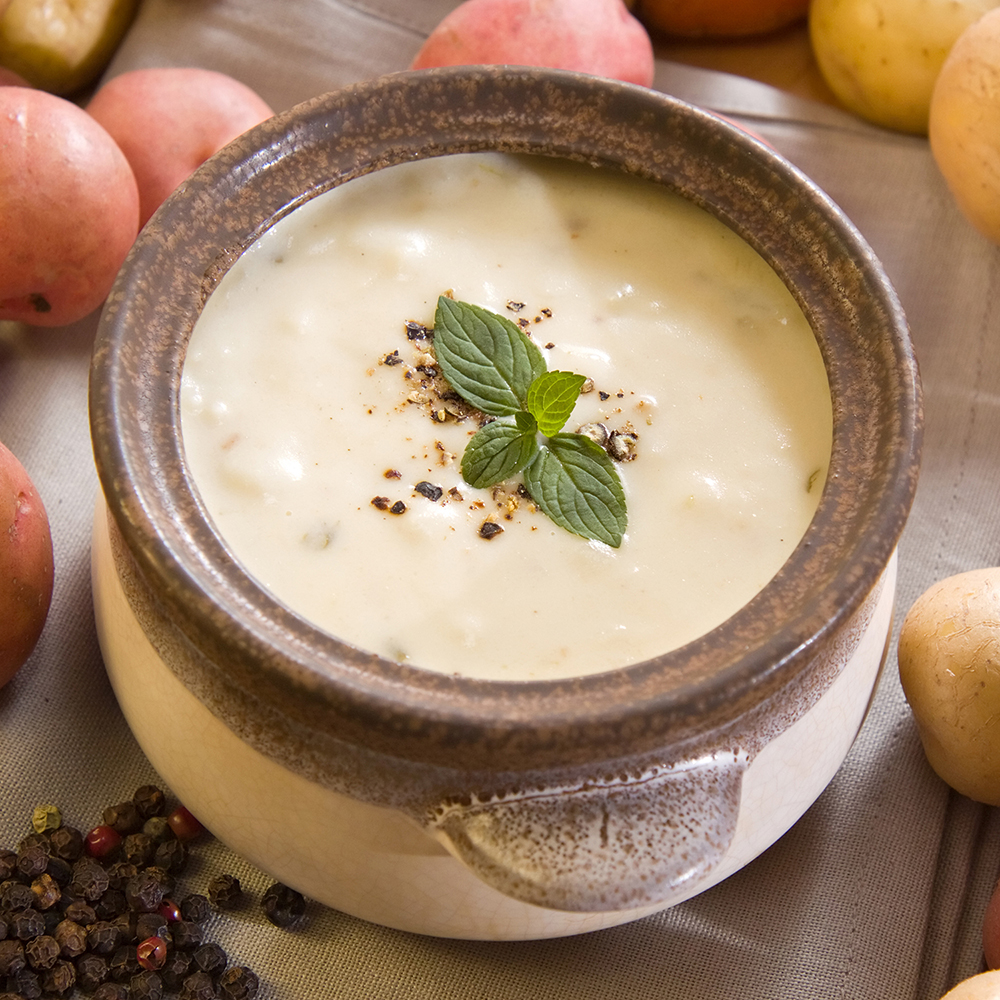 Ingredients
2 Tbls refined avocado oil

1 yellow onion chopped

2 cloves garlic minced

1 teaspoon salt, plus more

¼ tsp black pepper

6 cups vegetable stock

6 Huckleberry gold potatoes, washed and cubed

1/3 cup raw cashews

Splash of apple cider vinegar
Directions
In a large pot, heat avocado oil over medium heat, add onion, sauté until translucent, about 5 minutes. Add garlic, salt and pepper, sauté 1 minute.

Add vegetable stock, potatoes and cashews. Simmer until potatoes are fork tender, 15-20 minutes.

Remove from heat and puree in batches in the blender, alternatively, use an immersion blender to blend until smooth, add a splash of apple cider vinegar and stir to combine.

Taste for seasoning and add salt or pepper if needed. Top with your favorite baked potato toppings, such as scallions, vegan sour cream and grated dairy-free cheese, or finely chopped broccoli.