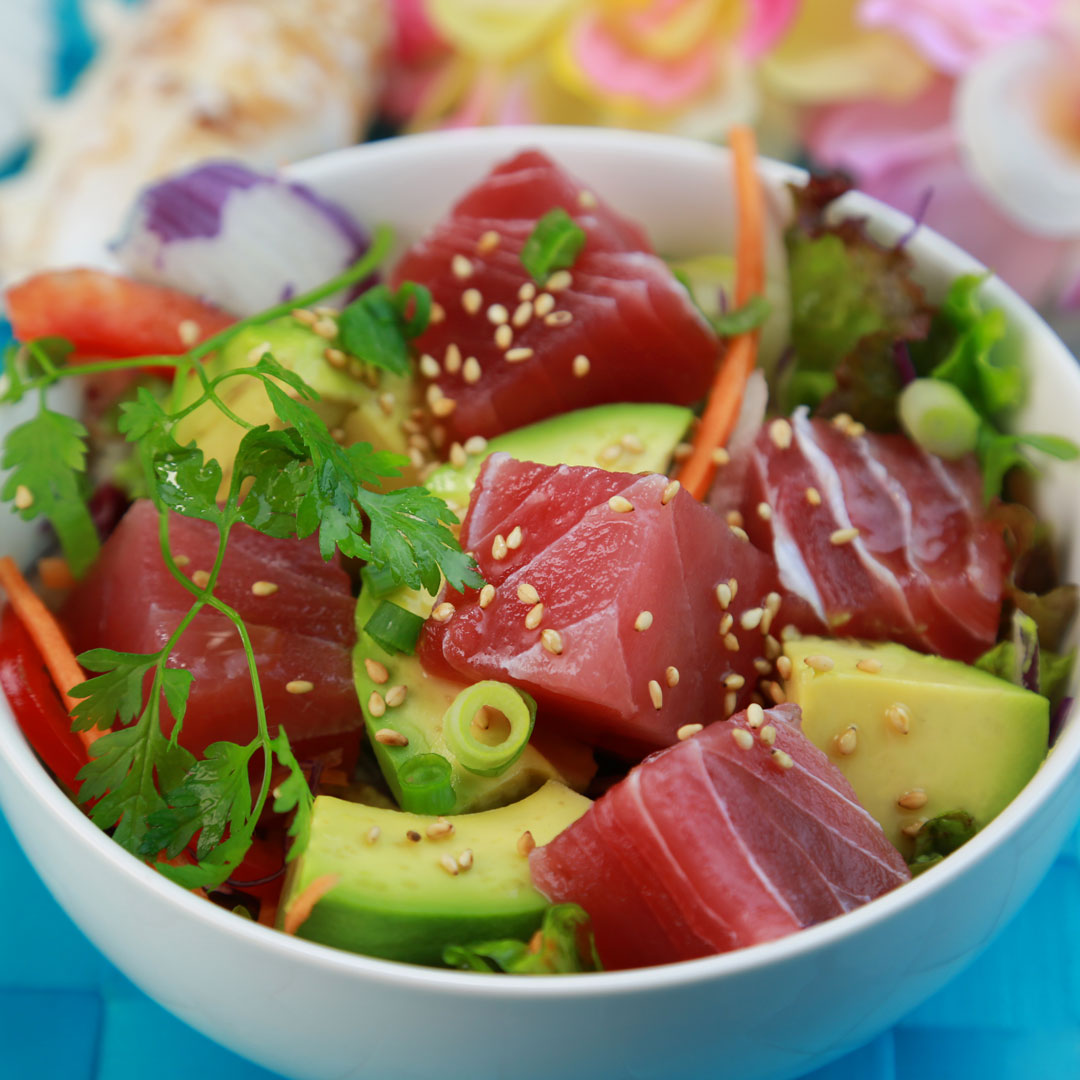 Adapted from Bon Apetit Serving suggestions: Sushi Rice Sriracha Mayo Quick pickled cucumbers Wakame Salad (available in the Seafood Department) Tobiko (flying fish roe)
Ingredients
INGREDIENTS:
1/4 cup mixed fresh citrus juice (we used equal parts grapefruit, lemon and lime juice)

2 tablespoons tamari or soy sauce

2 tablespoons mirin

1 teaspoon toasted sesame oil

3/4 pound highest-quality fresh Ahi tuna, cut into 1/2 inch pieces

2 scallions thinly sliced

1 avocado chopped
Optional Ingredients
Directions
Combine citrus juice, tamari, mirin, and sesame oil in a large bowl and set aside.

Toss Ahi tuna, scallions and jalapenos in the sauce and let marinade for 30-60 minutes. Just before serving toss in avocado and serve with suggestions above.