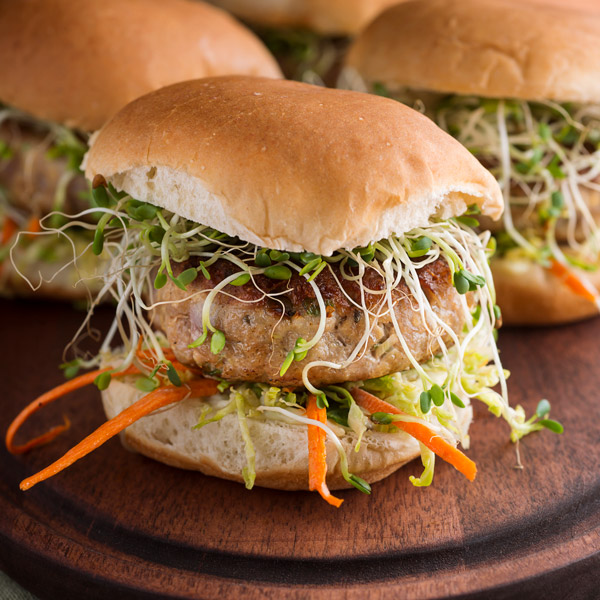 Ingredients
1 pound albacore tuna fillet

2 tablespoons fresh cilantro chopped

2 tablespoons red onion finely chopped

2 tablespoons mayonnaise

1 teaspoon fresh ginger minced

1/2 teaspoon Serrano pepper minced

3/4 teaspoon Kosher salt

1/4 teaspoon fresh ground black pepper

2 tablespoons vegetable oil (or your preferred oil for high heat cooking)
Directions
Cut tuna into 1" chunks and pulse in a food processor until just chopped. Do not over process. Add cilantro, red onion, mayonnaise, ginger, Serrano, salt and pepper and mix in gently. Divide mixture into four equal parts, and form into 1" thick patties. Refrigerate, uncovered for a minimum of 20 minutes, and no longer than four hours.

Heat oil in a large skillet over medium-high heat. Cook burgers until fully cooked and browned on each side but pink in the center, approximately 2-4 minutes. Do not overcook.

Serving suggestions: Serve on a simple, light but with shredded carrots, sprouts and mayonnaise mixed with your favorite hot sauce. A teriyaki-style sauce makes a nice condiment here as well.