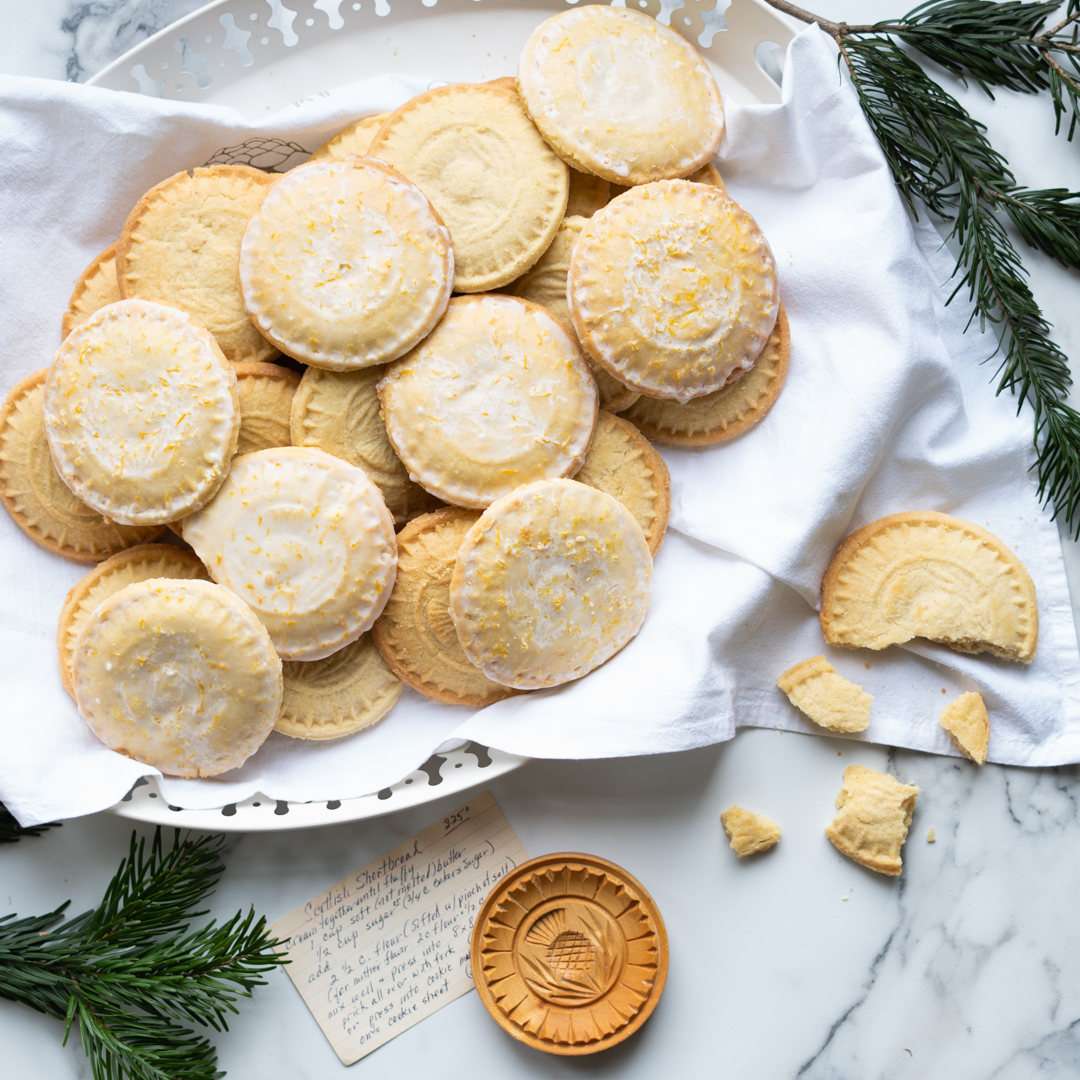 Ingredients
COOKIES:
1 cup soft (not melted) butter

1/2 cup sugar (or 3/4 cup bakers sugar)

2 1/2 cups flour (sifted with pinch of salt)
MEYER LEMON GLAZE:
1 cup confectioners' sugar

2 tablespoons fresh Meyer lemon juice, plus more as needed

1 teaspoon zest from Meyer lemon grated
Directions
Preheat oven to 350 degrees F.

Cream together butter and 1/2 cup sugar. Add 2.5 cups flour/salt mixture. Mix well.

Press into 8x8x2 pan and prick all over with fork or chopstick end and bake for 35 minutes, or press into cookie mold and unmold onto cookie sheet and bake for 20 minutes.

Make the Meyer lemon glaze. In a small bowl, whisk together the confectioners' sugar, lemon juice, and zest until it forms a thick but pourable glaze (add more lemon juice if necessary). Dip the top of each cooled cookie into the glaze and let set, about 30 minutes.