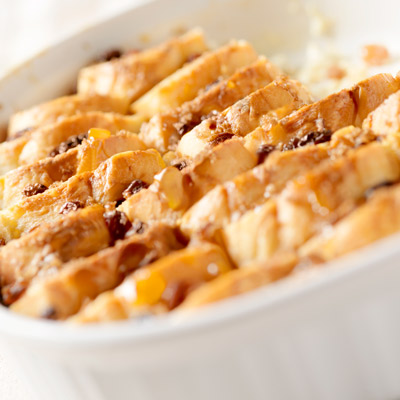 Ingredients
12 slices day-old white bread

1 cube butter, softend

1 jar of apricot jam or jam of your choice

4 cups milk

6 eggs

1/4 cup sugar

1 teaspoon nutmeg ground

additional sugar for sprinkling over top before baking
Directions
Pre-heat oven to 350° F. Make sandwiches of bread, butter, and jam. Cut sandwiches into quarters and arrange loosely in a greased 9" x 12" baking pan.

Mix milk, eggs, and sugar well, and pour over sandwich quarters. Generously sprinkle top with sugar and bake 30-40 minutes until the custard is set and the top crust looks golden brown.

Serve with vanilla ice cream.