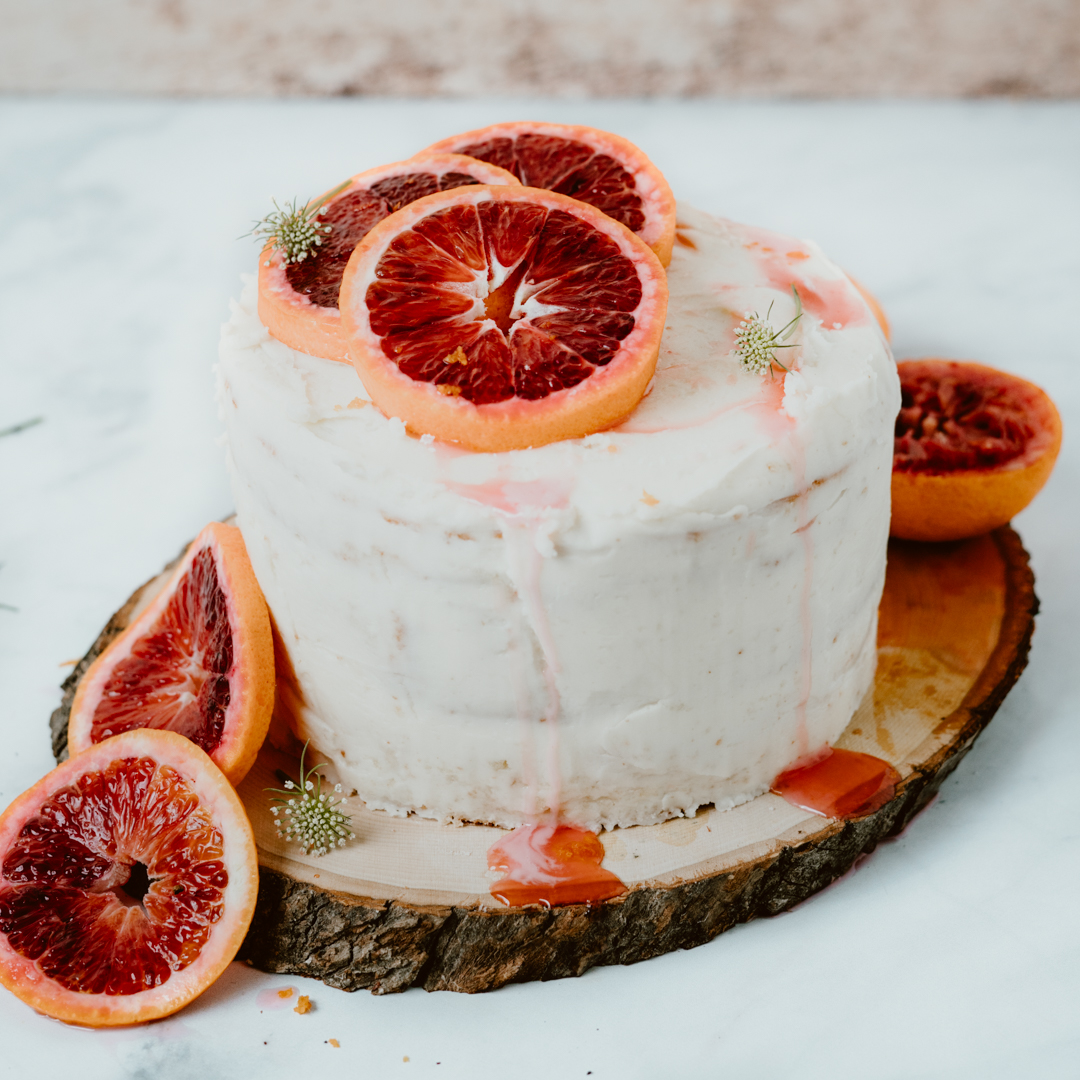 Ingredients
CAKE:
1 1/4 cups cake flour

1 1/2 teaspoon baking powder

1/4 teaspoon salt

1/4 cup butter, room temp

3/4 cup sugar

3 egg whites

1 teaspoon almond extract

1/2 cup milk whole
BLOOD ORANGE BUTTERCREAM:
1 cup unsalted butter softened

3 ½ to 4 cups confectioners sugar (10X preferred)

Zest of one blood orange

5 tablespoons blood orange juice

1/8 teaspoon salt

1 teaspoon vanilla extract

1 teaspoon milk, as needed
Directions
Preheat oven to 350°F and line two 6" cake pans with parchment.

Mix flour, salt, and baking powder in a bowl. In a separate bowl, cream butter and sugar, then beat in eggs, almond extract, and alternate adding dry mix and milk.

Pour into pans, tap to remove air bubbles, and bake for 20 minutes or until tested clean. Cool in pan for 5 minutes, then transfer to a wire rack.

Cream butter, then gradually add in confectioners sugar.

Mix in zest, juice, salt, and vanilla. Adjust consistency with milk or more sugar if needed.

Frost the cooled cake and garnish with blood orange slices.