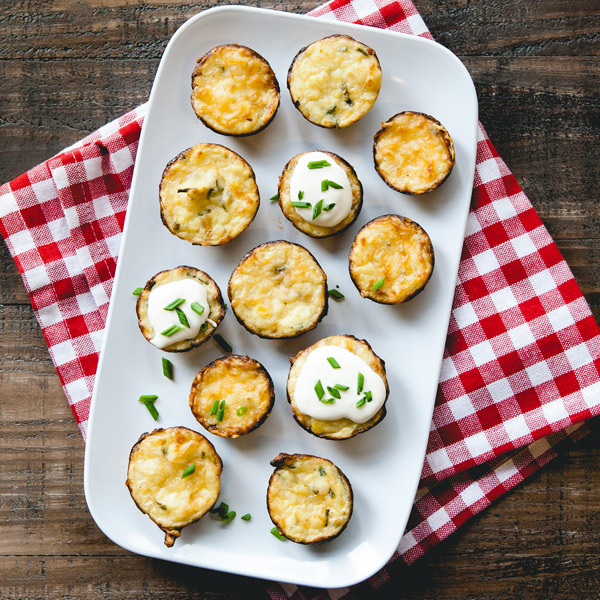 Ingredients
cooking spray

2 cups mashed potatoes, cooked

3 eggs, beaten

1 cup Parmesan cheese grated

1/4 cup plus 2 tablespoons fresh chives, minced

salt and black pepper

sour cream (for garnish)
Directions
Preheat oven to 400°F. Lightly spray cups of a muffin tin with cooking spray.

Combine mashed potatoes, eggs, 3/4 cup of the cheese, chives (reserve 2 tbsp for garnish) in a large bow. Season with salt and pepper to taste.

Fill each muffin cup with the mashed potatoes. Sprinkle tops with the remaining 1/4 cup cheese.

Bake until the potato cups browned on top, and heated through—about 30 minutes. Let cool for about 5 minutes in the pan, then transfer to serving plate. Garnish with sour cream and remaining chives.
Tags