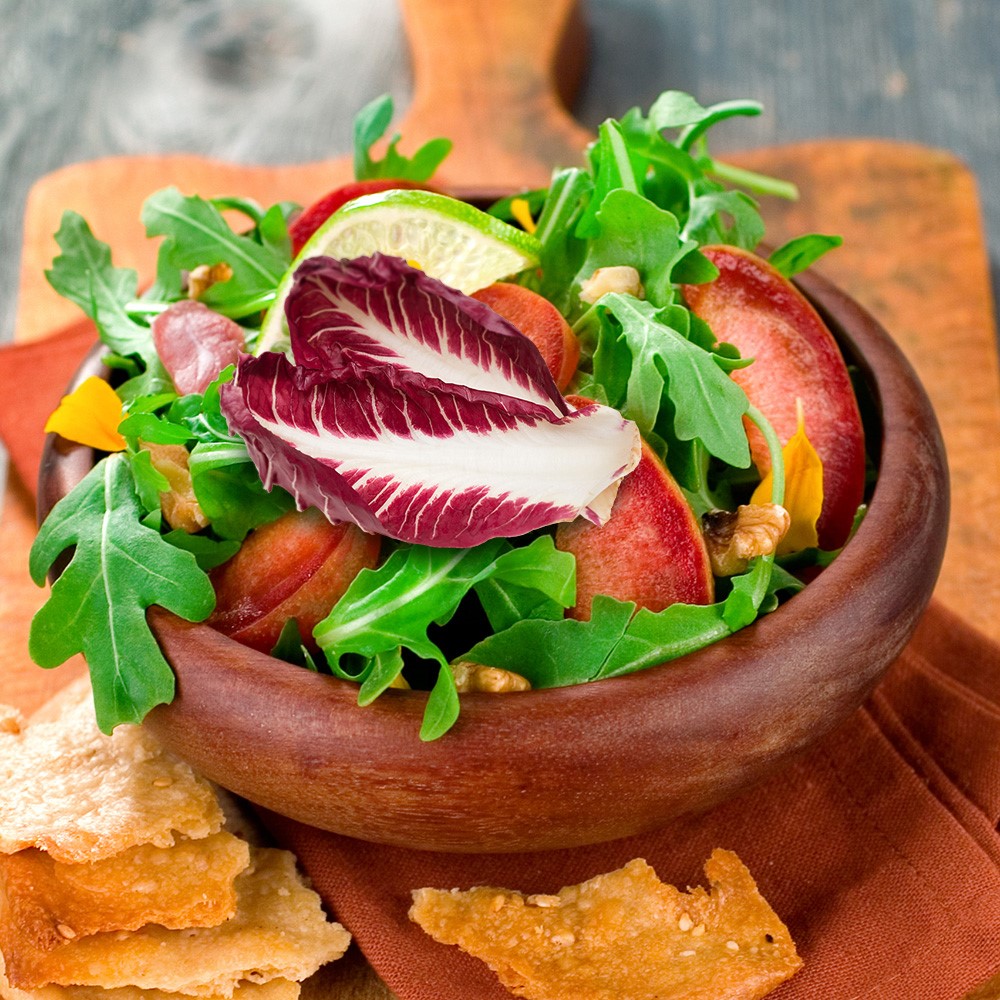 Ingredients
PREPARE:
1 pound firm ripe plums, pitted and cut into wedges
PLUM DRESSING:
use 1/4 of the cut and prepared plum wedges

2 tablespoons extra virgin olive oil

1 1/2 tablespoon white wine vinegar

1 tablespoon shallot minced

1 teaspoon fresh thyme leaves

to taste kosher salt and pepper
TO ASSEMBLE THE SALAD:
5 ounces baby arugula

1 small head radicchio, cored and shredded

1/4 pound dried plums quartered

3 tablespoons pine nuts

1/4 pound Fernsdale Farmstead Caciotta* or pecorino fresco
Directions
Pit fresh plums and cut into small wedges. Reserve 3/4 of the plums for assembling the salad.

In blender, puree 1/4 of the plum wedges with the oil, vinegar, shallot, thyme, salt & pepper. Thin with a little water, if needed.

In a large salad bowl, season arugula & radicchio with salt and pepper, then add the fresh plums and pine nuts. Drizzle with dressing and toss lightly. Garnish with the dried plum pieces & cheese chopped coarsely.