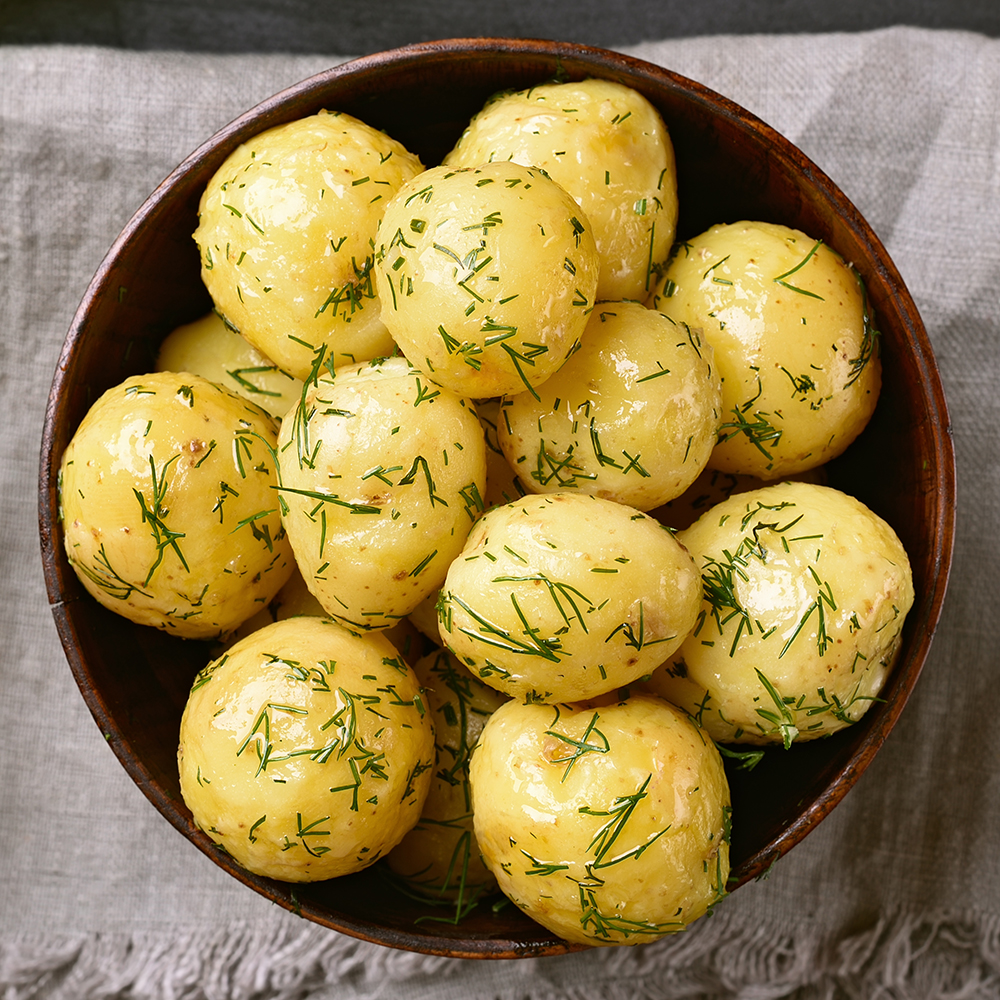 Klamath Basin Fresh Organic is a neighborly cooperative of family farms in the Klamath Basin. The majority of these family-based farms and ag-related businesses date back three or four generations in the community.
Ingredients
2 pounds of huckleberry gold potatoes

2 tablespoons kosher salt

olive oil to coat

4 tablespoons fresh chives, chopped

6 tablespoons fresh dill, chopped

1/4 cup fresh parsley, chopped

to taste salt and pepper
Directions
In a saucepan, cover the potatoes in cold water, add salt and bring to a boil uncovered. Reduce to simmer and cook for 15 to 20 minutes until fork tender.

Drain and cover with a dish towel for 10 minutes. Then toss with the olive oil and fresh herbs and salt/pepper.
Tags