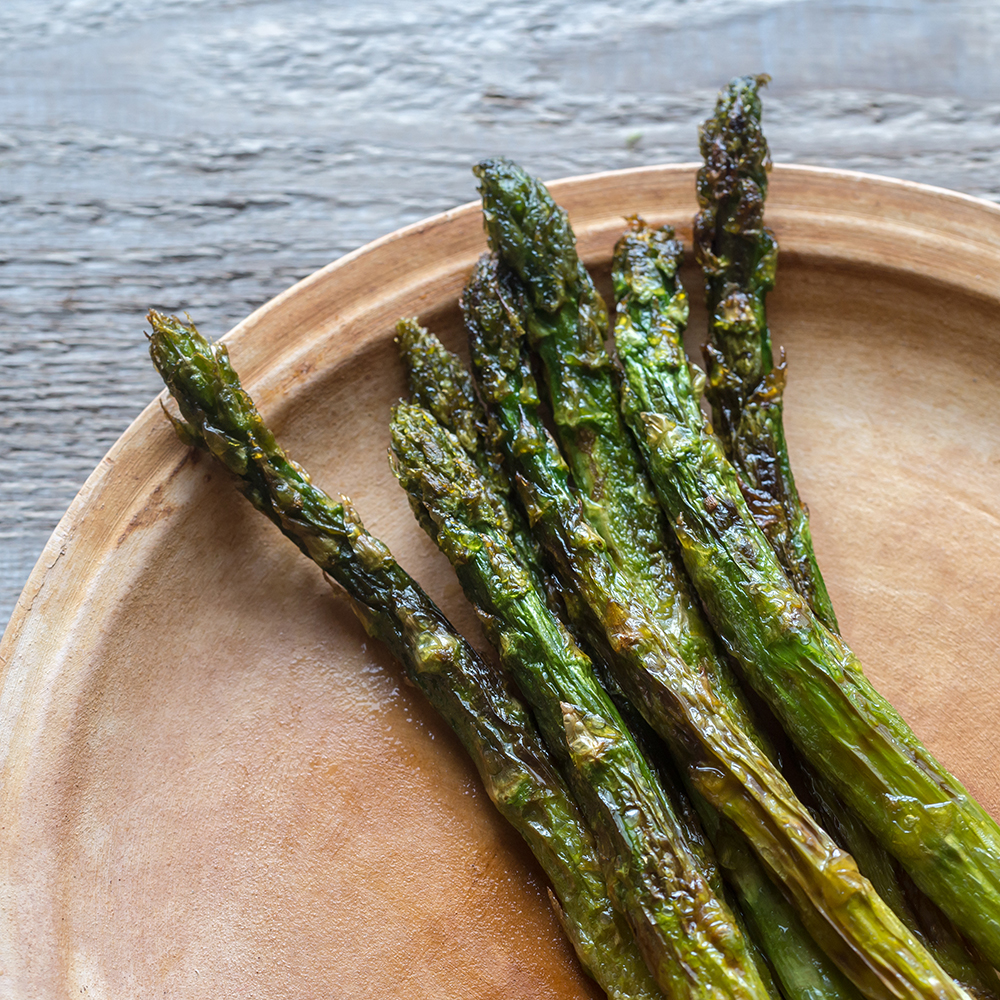 This recipe uses a method of marinating the asparagus spears from the outside in! You will find that when given a drink of this marinade, spears spring to life!
Ingredients
1 bunch asparagus. Set aside for several days to wilt and achieve thirst

1 cup orange juice

1 tablespoon olive oil

1 teaspoon sea salt

1 tablespoon corn starch

3 tablespoons minced garlic

Tall container to hold asparagus
Directions
In the tall container, combine the orange juice and garlic. Place wilted asparagus into the container and allow to rehydrate overnight. To the liquid that remains add sea salt, olive oil and cornstarch. Mix well into the citrus sauce. Set aside.

The next day sauté asparagus until tender (3 to 4 minutes) Add the citrus sauce to the asparagus and cook until sauce thickens.
Tags