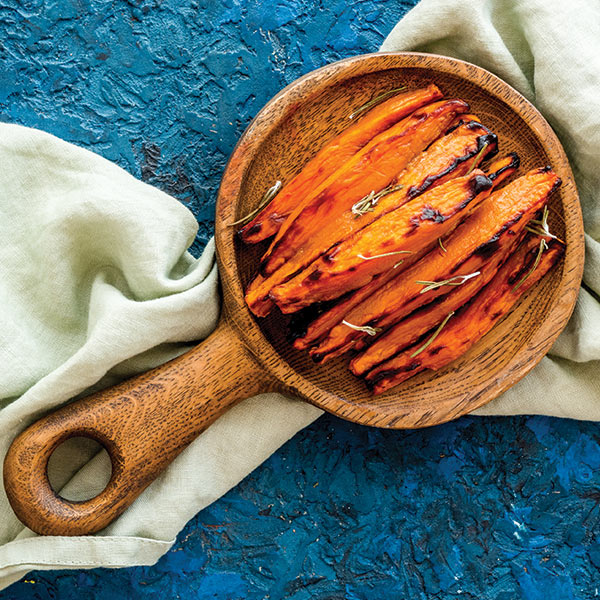 Ingredients
5 pounds Jewel or Garnet Yams halved

to taste Kosher salt and fresh ground pepper

6 tablespoons coconut milk or melted butter

4 tablespoons fresh grated ginger root

6 tablespoons fresh lime juice

1/2 cup cilantro chopped
Directions
Preheat oven to 350°. Prick yam skins with a fork and place cut side down on two foil-lined rimmed baking sheets. Roast yams, rotating sheets halfway through, until very tender when squeezed, 50-80 minutes. Let cool on sheets.

Peel and discard skin from yams and place flesh in a large bowl. Smash yams with a potato masher or large fork. Add coconut cream (or butter), 2 teaspoons of Kosher salt, grated ginger root, lime juice and 6 turns of pepper to the yams. Stir to combine, taste and adjust seasoning.

If eating immediately, place in a saucepan and gently reheat on the stovetop, stirring constantly as to prevent scorching the yams. Serve and garnish with cilantro.

May be made up to 3 days ahead and refrigerated in a covered 8 x 8 (2 quart) baking dish. Reheat in a 350° oven for 20 to 30 minutes and garnish with chopped cilantro.
Tags