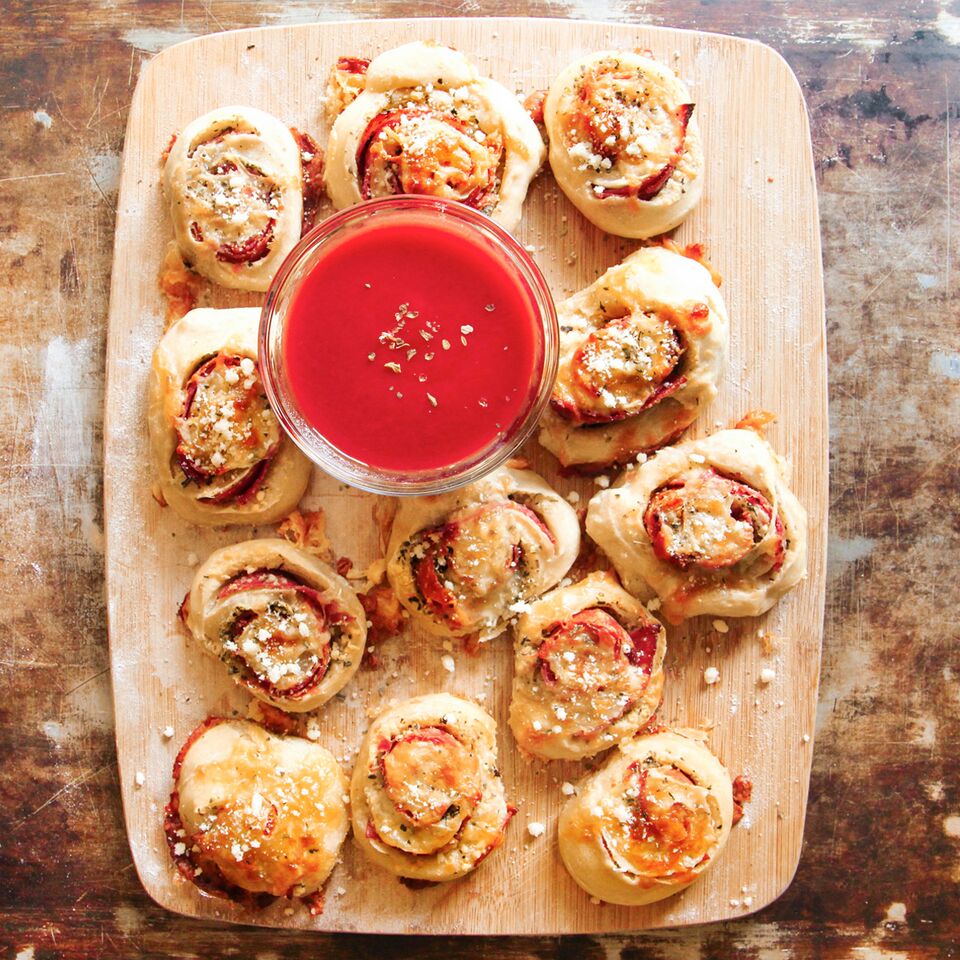 Ingredients
1 package fresh pizza dough

6 ounces assorted sliced deli meats

1/2 teaspoon dried basil

1/2 teaspoon dried oregano

1/2 teaspoon granulated garlic

2 teaspoons Parmesan cheese grated

16 ounces mozzarella cheese shredded
Directions
Preheat your oven to 350 F.

Roll out pizza dough on floured surface into an even rectangle. Sprinkle herbs and Parmesan evenly over dough. Arrange deli meats to cover surface of dough.

Starting from long end, roll dough into a log shape. Cut log into 12 slices rough 1-1.5" thick.

Arrange rolls on greased cookie sheet or glass baking dish. Sprinkle shredded cheese over each roll. Bake 20-25 minutes until golden brown.
Tags