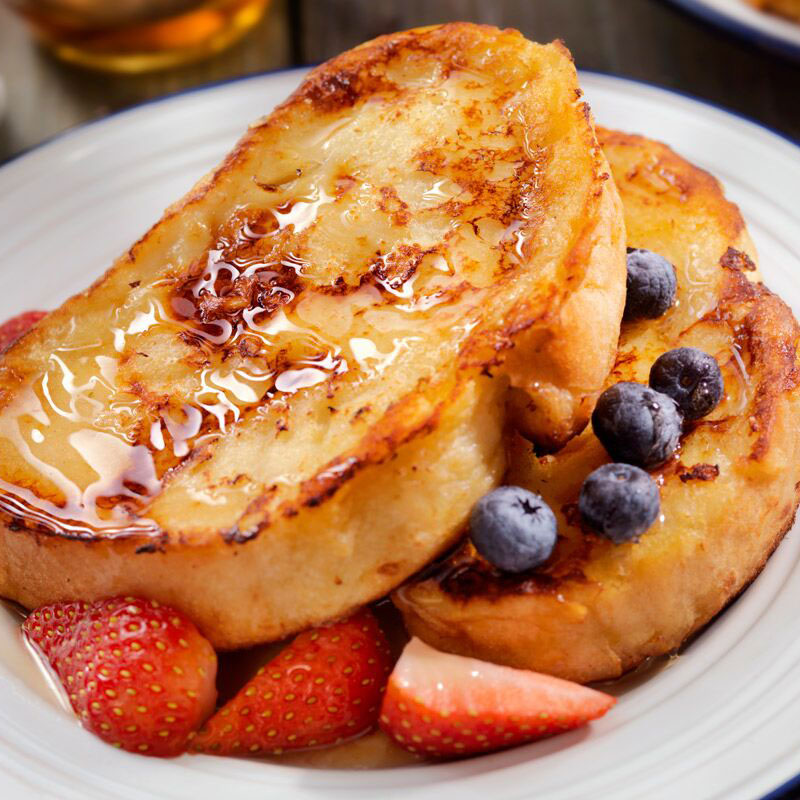 Ingredients
1 loaf of bread, sliced

4 eggs

16 ounces honey yogurt

1/2 cup milk

1/2 cup honey

2 teaspoons vanilla extract

1 teaspoon sea salt

Butter
Directions
In a large bowl, whisk together eggs, yogurt, milk, honey, vanilla, and salt.

Dip bread in egg mixture and let sit until saturated, about 2-3 minutes. Remove from mixture and set on a plate.

In a large skillet over medium-high heat, heat butter until just melted.

Place 2-3 slices of bread in the pan, making sure not to overcrowd. Cook for about 4 minutes or until golden brown. Using a spatula, flip over and cook an additional 3-4 minutes. Remove from pan and plate.

Serve warm with butter, jam, syrup, fresh berries, or yogurt.
Tags