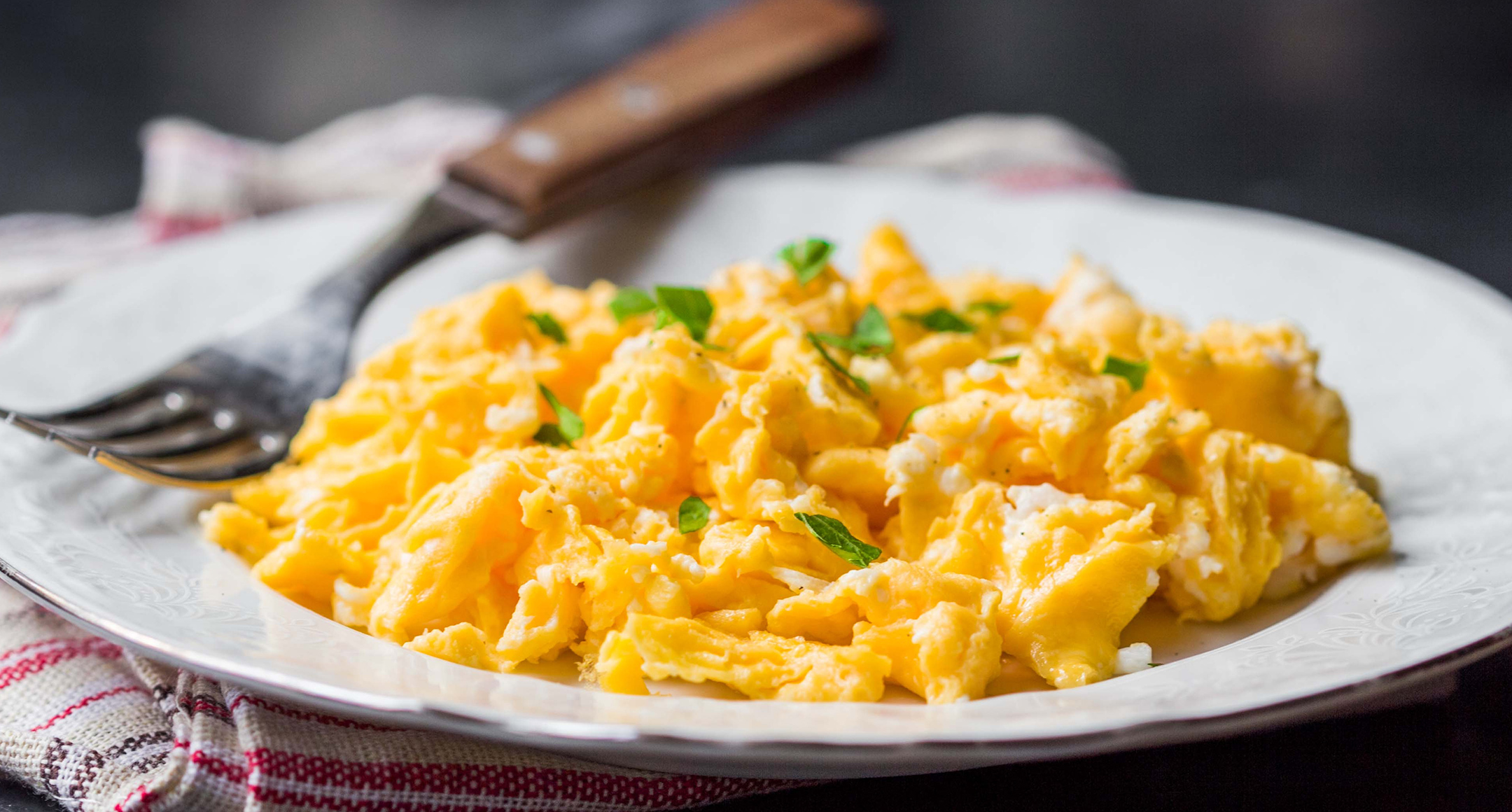 Ingredients
1 small handful of fresh herbs, chopped (roughly 1 tablespoon)

4 large eggs

1 egg yolk

2 tablespoons sour cream

1/4 teaspoon sea salt

2 teaspoons European style butter (or substitute unsalted butter)
Directions
Rinse, dry, and chop fresh herbs and set aside. In a medium bowl, beat eggs, yolk, sour cream, and salt until just combined.

Heat butter in a 10-inch skillet just until foaming subsides, careful not to brown. Add egg mixture. Using a heat-proof rubber spatula, keep eggs moving until they begin to set.

Sprinkle with chopped herbs, and reduce heat to low. Swirl and fold until eggs are set but still moist. Serve immediately.
Tags