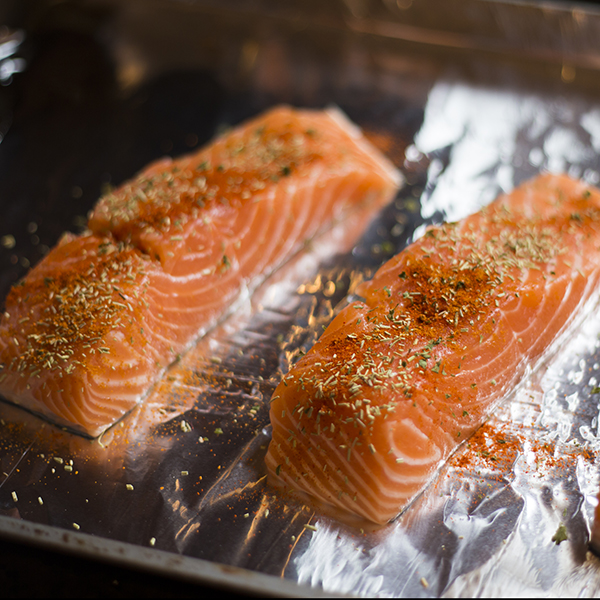 Ingredients
INGREDIENTS:
2 pounds salmon fillet

coarse sea salt

extra virgin olive oil
MARINADE
1/2 cup orange juice

1/2 cup local honey

1 knob fresh ginger grated

green onions
Directions
Fire up the grill—it should be medium-high heat when salmon goes on.

In a bowl, mix orange juice, honey and ginger until just combined.

On a large piece of foil, place salmon skin side down.

Distribute marinade over salmon as evenly as possible.

Drizzle extra virgin olive oil and sprinkle a liberal amount of sea salt on top.

Slice green tops of onions in thin rings, distribute on top of salmon.

Tightly cover and wrap foil around salmon, sealing all edges.

Grill for 12-15 minutes or until fish is cooked through.