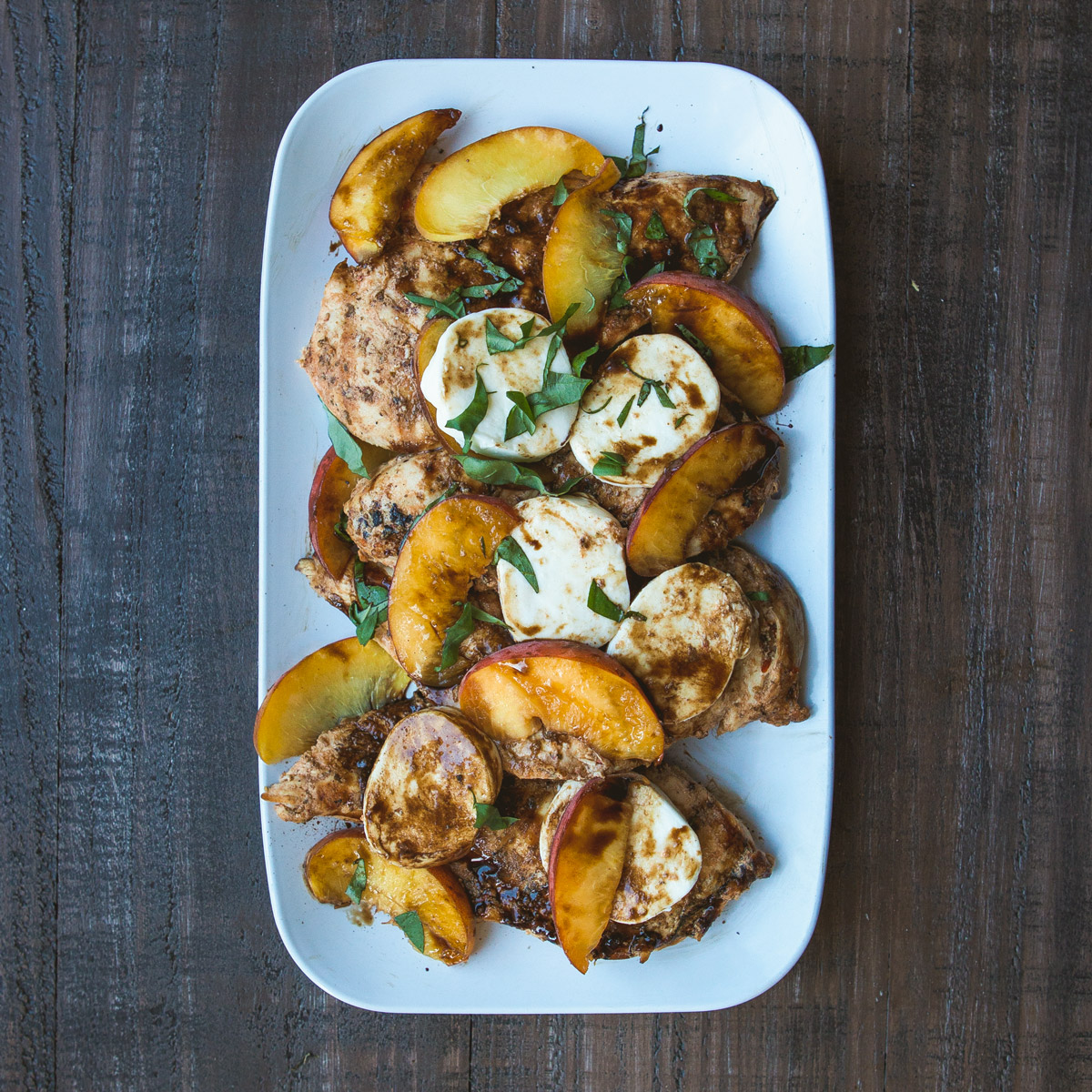 Ingredients
1 cup balsamic vinegar

1 pound boneless, skinless chicken breasts

1 tablespoon olive oil

6 ounces fresh mozzarella, cut into ½ inch slices

3 medium peaches or nectarines

1 cup fresh basil

to taste salt and pepper
Directions
Heat the grill to medium heat.

Prepare balsamic reduction: Heat balsamic vinegar in a small saucepan over medium-high heat. When it starts to bubble, reduce to simmer. Simmer on low for approximately 15 minutes— stirring occasionally— until the vinegar reaches a thick, syrupy consistency. The reduction will thicken slightly as it cools—do not overcook. Remove from heat and set aside.

Grill the chicken: Drizzle olive oil over chicken breasts to evenly coat. Sprinkle both sides with salt and pepper. Grill chicken for approximately 6-7 minutes per side, or until it reaches an internal temperature of 165 degrees.

Slice peaches: Half and pit peaches and slice into thin, even slices.

Chiffonade basil: Remove basil leaves from stems and stack on top of each other. Gently roll together in a cigar, then slice into thin ribbons.

Plate the dish: Arrange grilled chicken on a serving platter. Evenly top chicken breasts with a layer of mozzarella slices. Layer peaches over mozzarella. Drizzle balsamic reduction on top and sprinkle with basil. Serve immediately.