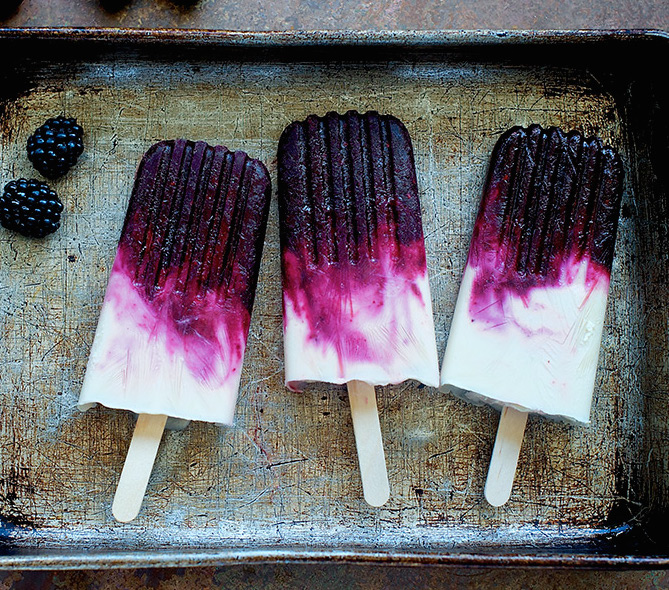 We like using Marionberries for this recipe–indigenous to Oregon and so so tasty!
Ingredients
2 cups fresh or frozen and defrosted blackberries

3 tablespoons sugar

2 tablespoons black raspberry liqueur such as Chambord

1 1/4 cup Strauss vanilla yogurt

2 tablespoons Irish cream liqueur
Directions
Combine the berries, sugar, and liqueur in a blender and blend until smooth. Pour the mixture into the popsicle molds until it fills them up halfway. Freeze the molds set upright for 1 ½ hours.

Whisk together the yogurt and Irish cream liqueur until combined. Pour into the popsicle molds and use a chopstick to swirl the blackberry mixture and yogurt together a little. Place popsicle sticks into the molds and freeze until firm, about 6 hours. To unmold, run the molds under warm running water for a few second and gently pull the popsicle out of the molds.