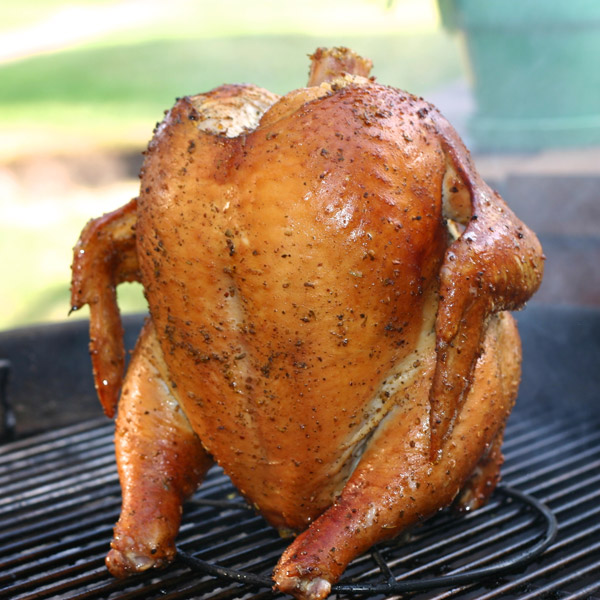 Ingredients
1 fryer chicken, around 4-5 lbs, cleaned and rinsed whole

1 tablespoon garlic powder

1 tablespoon cumin ground

1/2 tablespoon coriander ground

1/2 tablespoon paprika smoked

1/2 tablespoon sea salt

1/4 tablespoon black pepper ground

2 tablespoons olive oil

1/2 can your favorite lager-style beer
Directions
Heat grill to medium heat (325-350 degrees F).

Rub whole chicken liberally with olive oil.

In a small bowl mix together garlic powder, ground cumin, ground coriander, smoked paprika, sea salt and ground pepper.

Rub seasoning into chicken until well coated.

Place body cavity of chicken over beer can, and transfer to grill.

Grill chicken until it reaches an internal temperature of 160 (thigh) and 180 (breast). This is a low and slow process—approximately 1 ½ hours.

Let chicken rest before carving and serving.