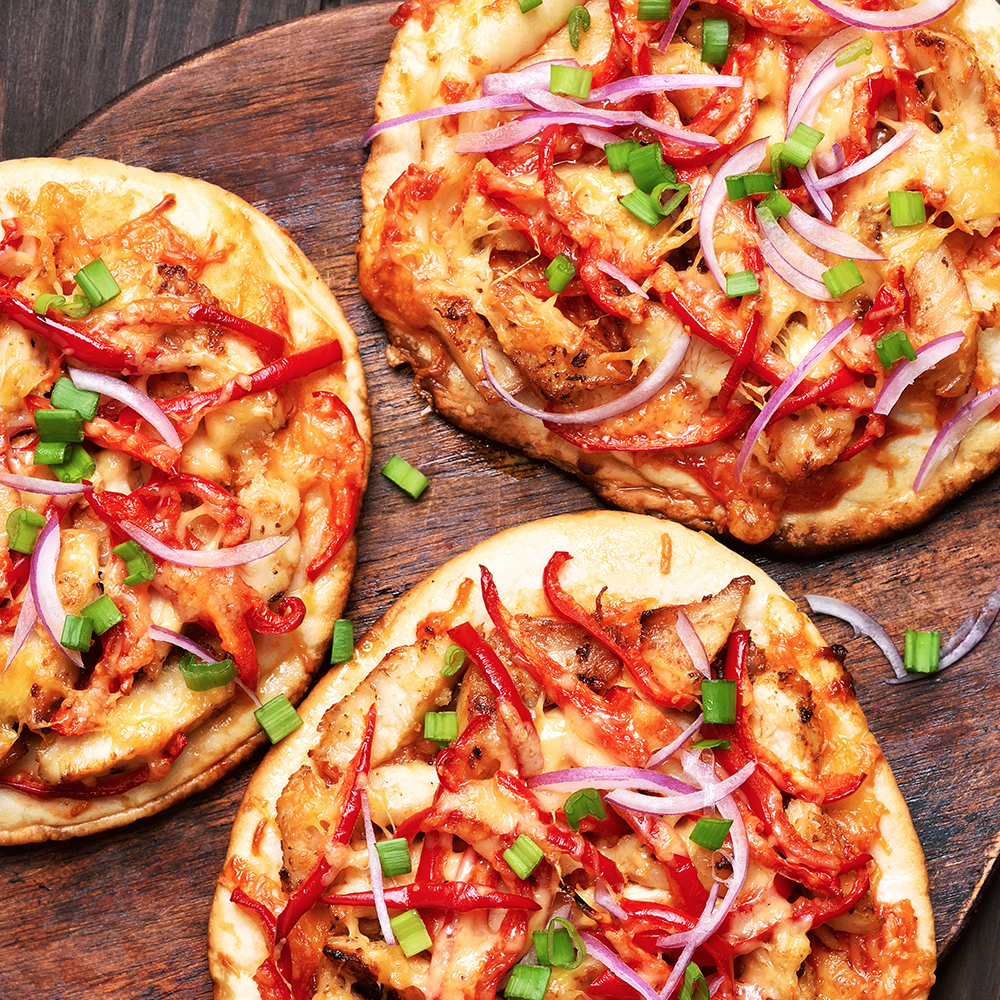 Ingredients
1 package fresh pizza dough

1/2 cup + 2 tablespoons of your fave BBQ sauce

1 cup rotisserie chicken shredded

1 cup mozzarella cheese shredded

1 cup smoked gouda cheese shredded

1/2 small red onion thinly sliced

1/4 cup green onion sliced
Directions
Preheat oven to 425 degrees F and roll out pizza dough.

Toss shredded cooked chicken with 2 tbsp BBQ sauce. Spread remaining BBQ sauce on pizza dough.

Layer on mozzarella, chicken, gouda, and red onion slices. Bake for 12-15 minutes, or until cheese is bubbly and beginning to brown. Top pizza with green onion. Slice and serve immediately!