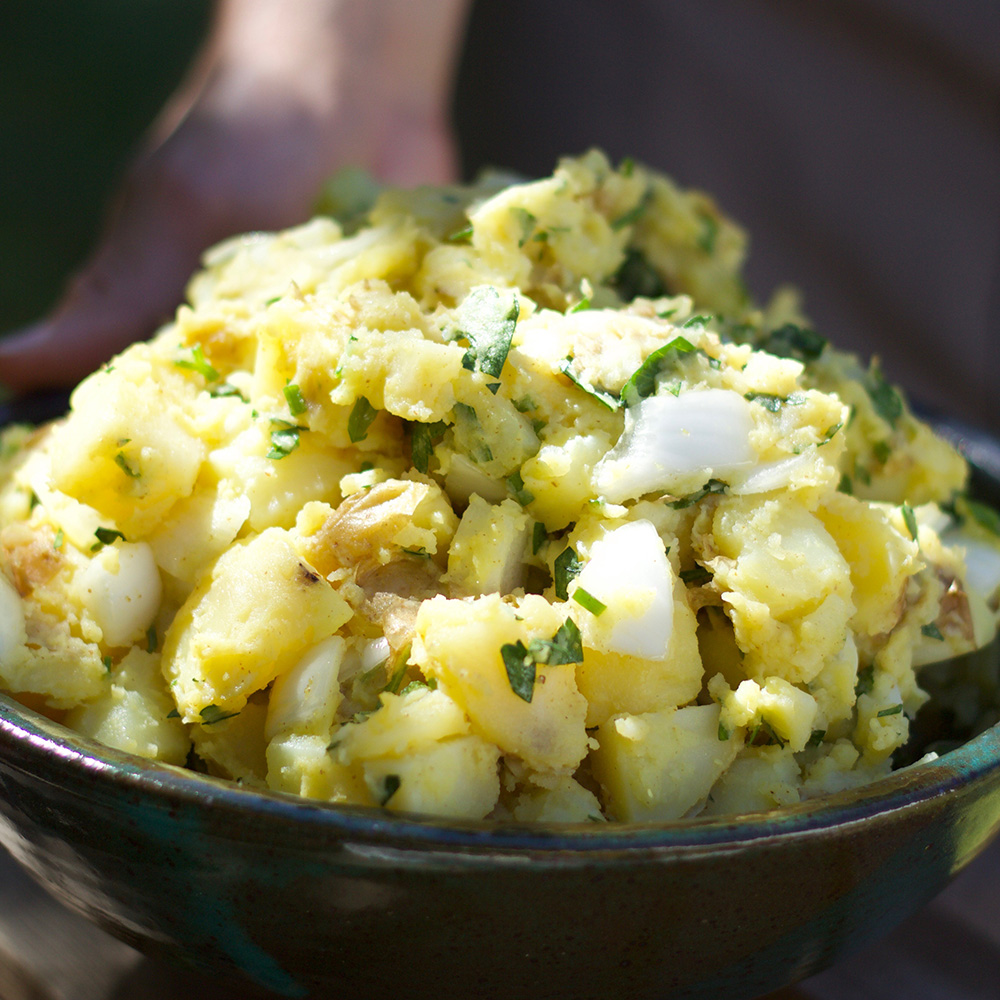 Ingredients
1 1/2 pound red or Yukon gold potatoes

1/2 cup extra virgin olive oil

3 tablespoons apple cider vinegar

2 teaspoons Dijon or stoneground mustard

1 tablespoon raw honey

1/2 teaspoon freshly ground black pepper

3/4 teaspoon sea salt

1/3 cup fresh parsley leaves finely chopped

1/4 cup onion, green, red, or white - you pick! finely chopped
Directions
Scrub the potatoes and cut them into 1-inch cubes, leaving the skin on.

Boil or steam the potatoes until they are tender but not mushy. Then, drain off the water and transfer the potatoes to a large mixing bowl.

In a small bowl, whisk together the olive oil, vinegar, mustard, honey, salt, and pepper until the dressing is well combined.

Add the dressing mixture, parsley, and onion to the cooked potatoes. Toss everything together to combine. Season the salad with additional salt and pepper if needed, and then place it in the refrigerator until it's well-chilled.
Tags