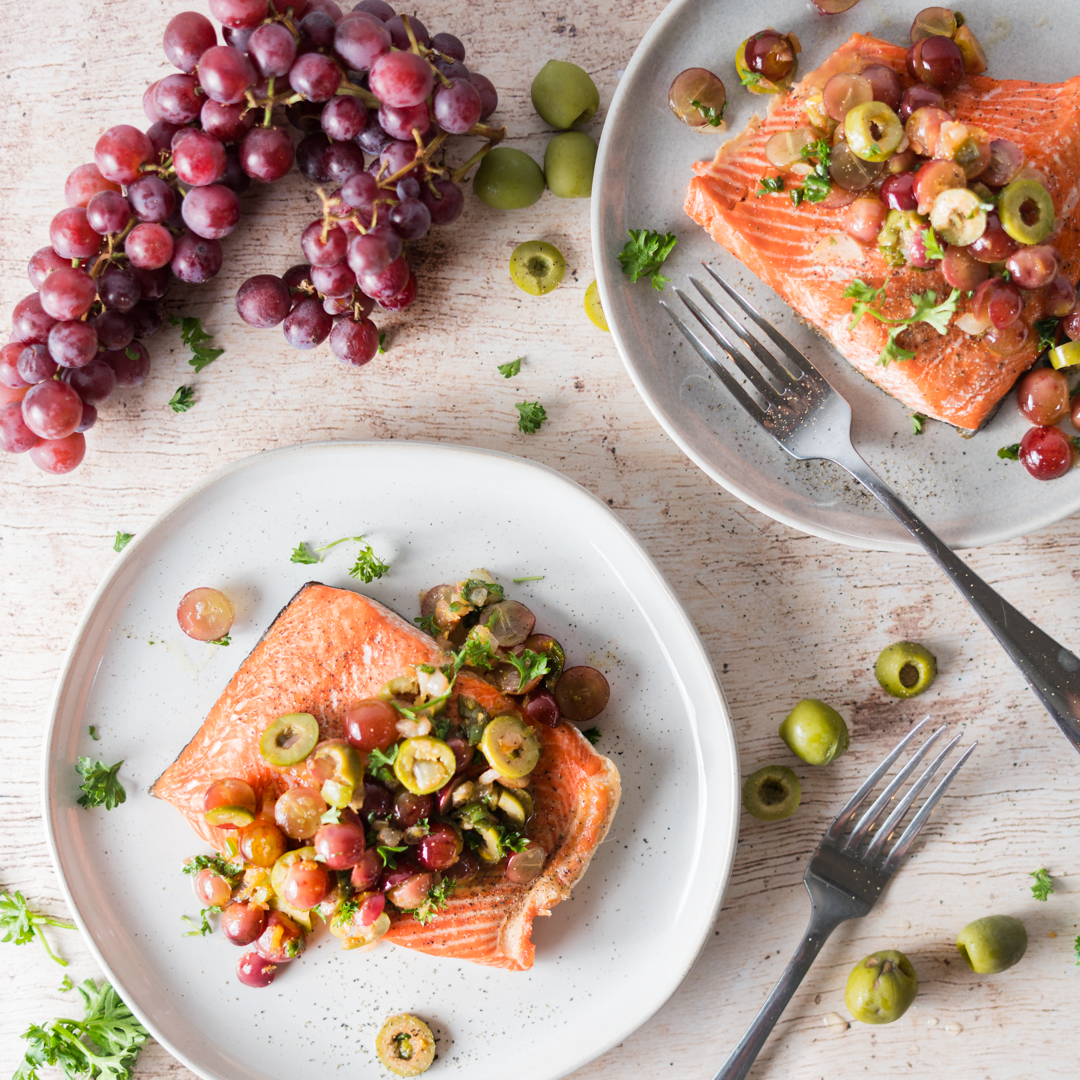 Ingredients
INGREDIENTS:
4 6-ounce Coho salmon

2 tablespoons butter

1/2 cup sweet onion minced

1 cup red seedless grapes cut in half

12 each pitted Castelvetrano olives sliced thin

1 tablespoon each chopped parsley and green onion

4 teaspoons sherry vinegar

zest of 1 small lemon and juice from half of the lemon
Directions
Preheat oven to 400° F. Salt and pepper salmon fillets and place on a parchment covered sheet pan. Bake 15-20 minutes depending on thickness of fillets and desired doneness.

While salmon bakes, melt butter in a sauté pan on medium high heat and cook onions until they begin to soften. Add a pinch of salt. Add half of the grapes, olives, and cook until grapes start to release their juice. Remove from the heat and add parsley and green onion. Add remaining grapes, vinegar and zest. Add lemon juice to taste.

Top salmon with grapes and enjoy!