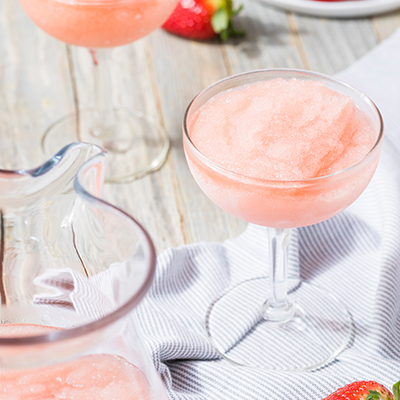 Ingredients
1 bottle of Partners in Crime Rosé

1/2 sweet summer melon peeled

1/4 cup lime juice

garnish of basil leaf and slice of cucumber
Directions
Pour rosé into a 13 x 9" pan and freeze until almost solid (at least 6 hours).

Scrape rosé into a blender. Add melon and lime juice, Transfer blender jar to freezer and freeze until frozé is thickened 25–35 minutes.

Serve in party glasses with a garnish of basil leaf and a slice of cucumber.
Tags