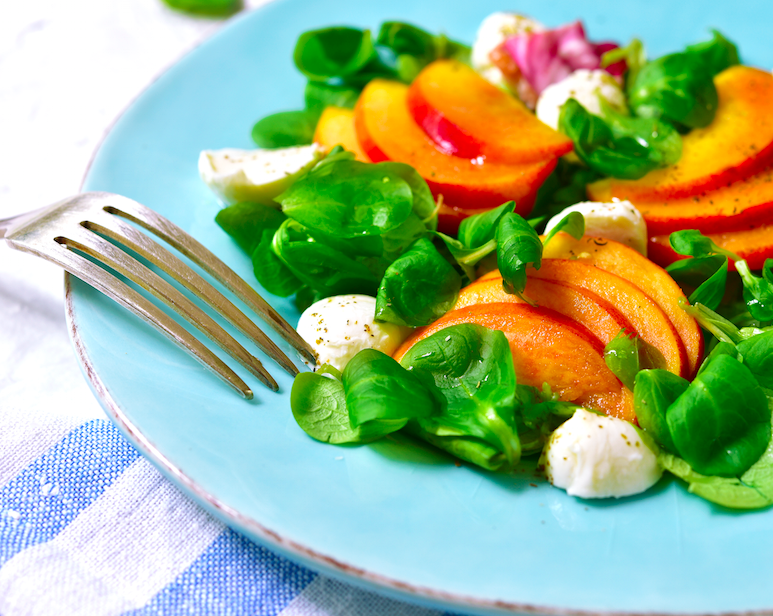 Ingredients
SALAD:
1 pound heirloom tomatoes, cut into eights and then each segment cut in half

1 pound ripe nectarines and peaches, cut into eighths and then halved

2 tablespoons fresh basil leaves, chiffonade (rolled up together and cut into strips)

4 ounces fresh buffalo mozzarella sliced
DRESSING:
3 tablespoons olive oil

2 tablespoons balsamic vinegar

1/2 teaspoon sea salt

1/2 teaspoon black pepper ground
Directions
In a large mixing bowl, combine all the salad ingredients except for the mozzarella and toss well.

Whisk the vinaigrette ingredients together in a small bowl and pour onto salad. Mix again.

Add the chunks of mozzarella, toss gently and serve at once.