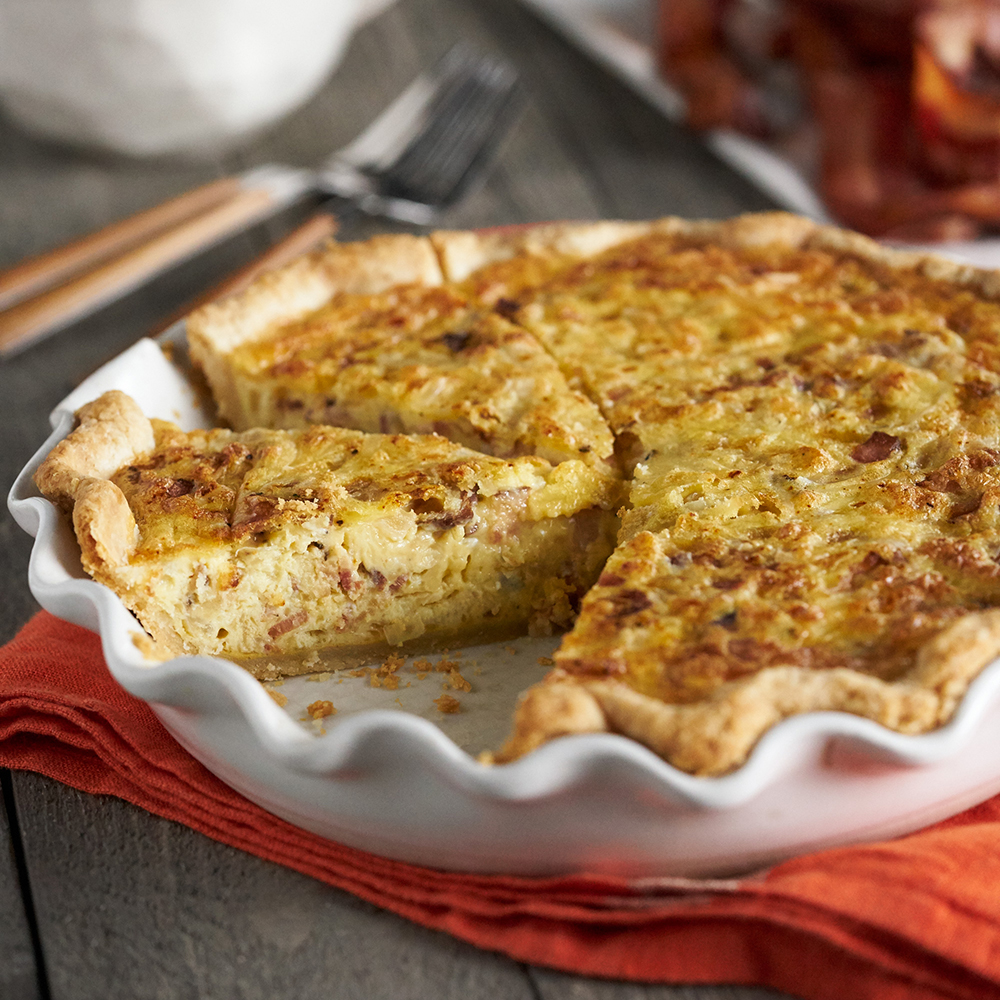 Ingredients
2 tablespoons organic shallots, finely minced

2 tablespoons organic butter

1 1/4 cups organic Swiss chard chopped

1/2 teaspoon salt

1/2 teaspoon pepper

1/2 cup ham or lamb diced

4 organic cage-free eggs

1 1/4 cups whipping cream

1 pinch ground nutmeg

1 9" pie shell

1 cup Swiss cheese grated
Directions
Preheat oven to 400°F and bake pie shell on a baking sheet for 9-10 minutes. Remove from oven and allow to cool. Reduce oven temperature to 375°F. While the pie crust bakes, wash & dry your organic produce.

In a medium skillet melt butter over medium heat, then add shallots & sauté 3-5 minutes. Add chard and stir for several minutes, until most of its water has cooked out.

In a medium mixing bowl, beat together eggs, cream, salt, pepper and nutmeg.

Place sautéed chard, meat, and about 2/3 of the cheese into the bottom of the cooled pie shell. Pour in egg mixture. Sprinkle with the remaining cheese.

Bake in preheated 375°F oven for 25-30 minutes or until fully cooked.