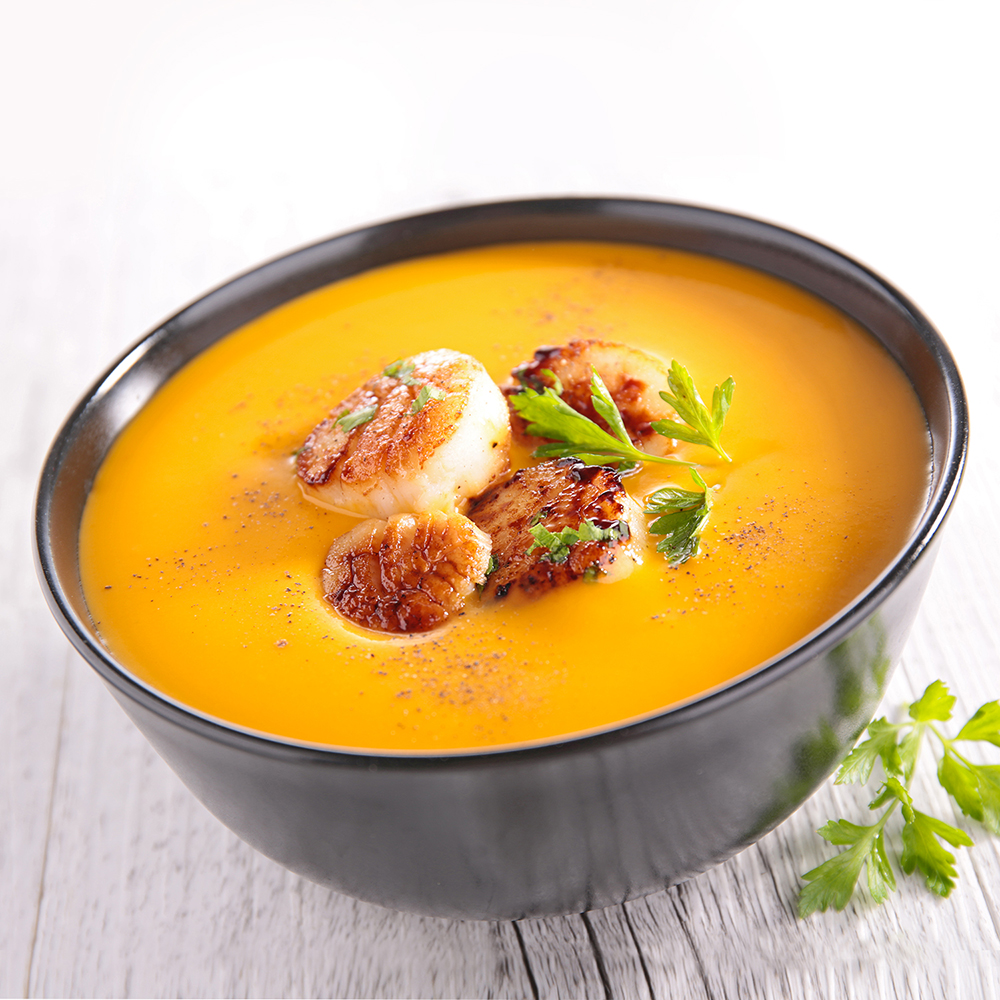 Ingredients
INGREDIENTS:
¼ cup olive oil

½ cup diced onion

4 stalks celery sliced

4 carrots peeled

1 bulb of fennel sliced

2 cloves garlic minced

½ tsp chili flake

2 cups fish stock or vegetable stock

12 ounces can crushed tomato

2 sprigs fresh thyme, leaves only

to taste Kosher salt and fresh black pepper

12 ounces scallops
Directions
In a large pot, heat olive oil over medium heat. Add onions, celery, carrots and fennel bulb. Sauté for 5 minutes.

Add garlic, chili flake, ½ tsp kosher salt and ¼ tsp of fresh black pepper to the vegetables; stir until aromatic, about 1 minute.

Add tomatoes and stock; bring to a simmer and reduce heat to medium low.

Simmer for 30 minutes, uncovered. 5 minutes before serving add the fresh thyme leaves and 1 tablespoon of fennel fronds to the stew. Turn the heat up to medium and gently place the defrosted scallops into the stew.

Simmer until scallops are cooked, about 5 minutes. Adjust seasoning and serve with your favorite bread and butter.