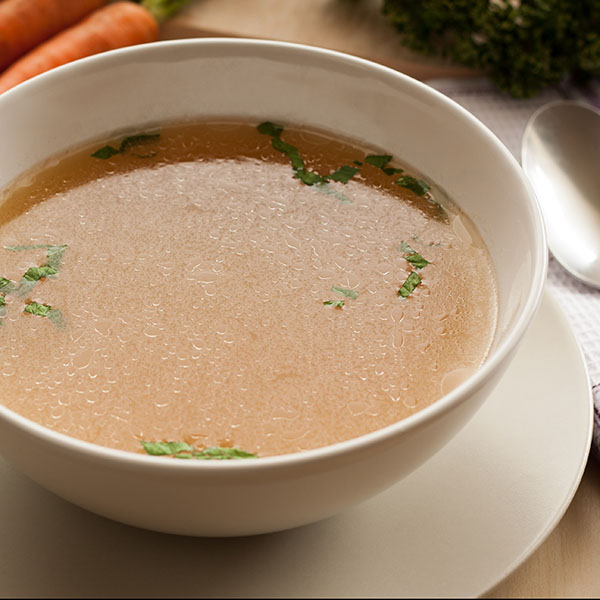 Ingredients
1 pound bones from poultry, fish, beef or lamb (from leftover cooked meat or raw)

4 cups water

1 tablespoon unfiltered apple cider vinegar
Optional Ingredients
vegetables and spices such as celery, carrots (tops too), zucchini, spinach, garlic, onions, ginger root, turmeric root, rosemary and parsley
Directions
Place bones in a large pot and cover bones with cold water. Add apple cider vinegar and let pot stand for at least 30 minutes.

Place pot on stove and bring water to a boil. Reduce heat to a slow simmer and skim off any froth that rises to the top. Allow broth to simmer for a minimum of 4 hours and up to 2 days. Mineral content increases with longer cooking time. If using vegetables and spices add them halfway through cooking time.

Remove pot from heat and take out bones and vegetables. Strain remaining broth. Store broth in the refrigerator for up to five days. It will also last in the freezer for several months. Chilled broth will gel if enough gelatin from bones is present.