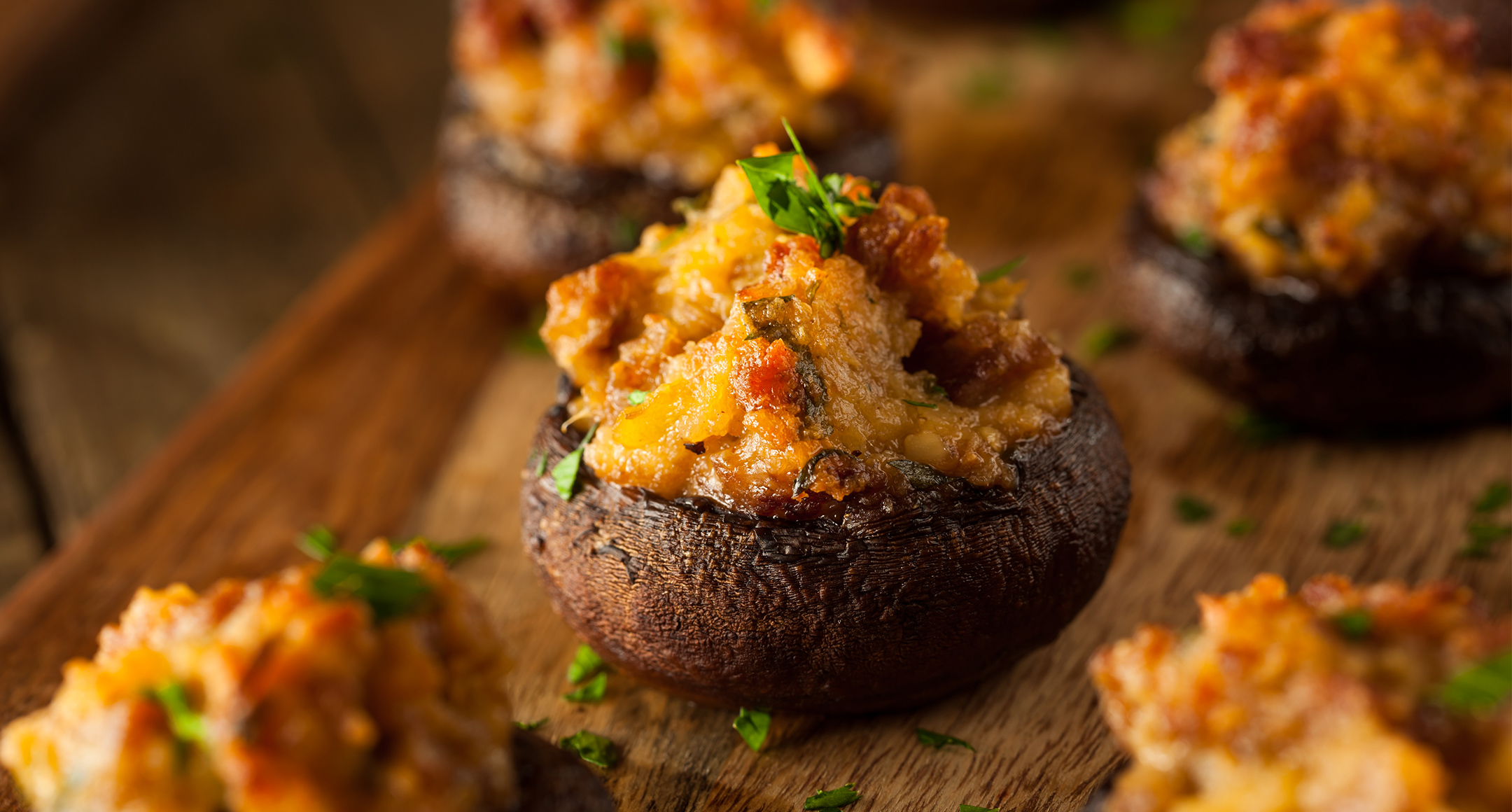 Serving Size

6

Cook Time

45 minutes

Total Time

1 hour 30 minutes
Ingredients
30 cremini mushrooms

3/4 pound bulk Italian sausage

1/3 cup olive tapenade (pick some up at our olive bar or make your own!)

3 tablespoons almond flour

extra-virgin olive oil

parsley for garnish, rinsed and finely chopped
Directions
Preheat oven to 350°F. Clean mushrooms and separate stems from caps. Trim the end off of stem if dried out. Chop stems finely, leaving caps whole.

In a medium pan, cook sausage and chopped stems over medium-low heat until sausage has browned. Stir in olive tapenade and almond flour, then remove from heat.

In a baking dish, place mushroom caps snugly together and generously fill with a spoonful of sausage mixture.

Drizzle filled mushrooms with olive oil and place in the oven. Bake for approximately 30 minutes or until filling is brown and crusty. Remove from oven and garnish with finely chopped parsley prior to serving.
Tags