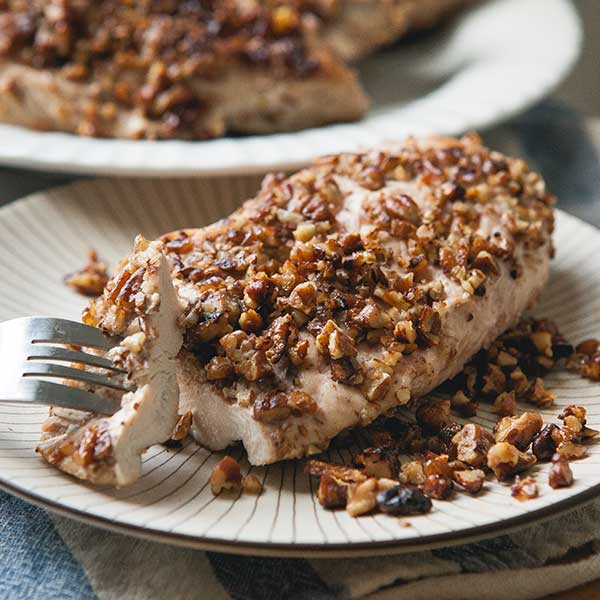 Ingredients
4 boneless skinless chicken breasts

1/2 teaspoon salt

1/4 teaspoon pepper

1 cup pecans finely chopped

2 teaspoons thyme

3 tablespoons coconut oil

1 large egg beaten
Directions
Preheat oven to 350 degrees F.

Season chicken with salt, pepper and thyme. Dip chicken into egg mixture and press into chopped pecans.

Cook chicken in hot oil in a large skillet until nicely browned on the outside, then transfer to oven for about 10 minutes, until internal temp is 165.