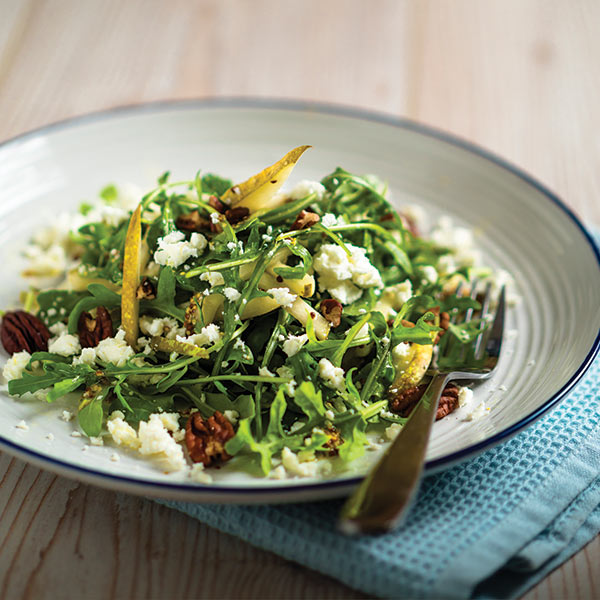 Ingredients
4 ounces mixed spring greens or arugula

1/4 to 1/3 cup Red Wine Vinegar and Shallot Dressing

1 ripe Bartlett or Concorde pear, cored and diced, divided whole

1/2 cup Albina City Sweet and Salty Hazelnuts, roughly chopped and divided

2 ounces Rogue Oregon Blue Cheese or fresh goat cheese, crumbled

to taste freshly ground black pepper,
Directions
Place greens in a large salad bowl with half of the diced pears and half of the hazelnuts.

Drizzle with ¼ cup dressing and gently toss greens. May need to add more dressing to evenly coat the greens.

Divide on four salad plates and garnish each with remaining pears, hazelnuts and crumbled cheese.

Finish with freshly ground pepper.
Tags