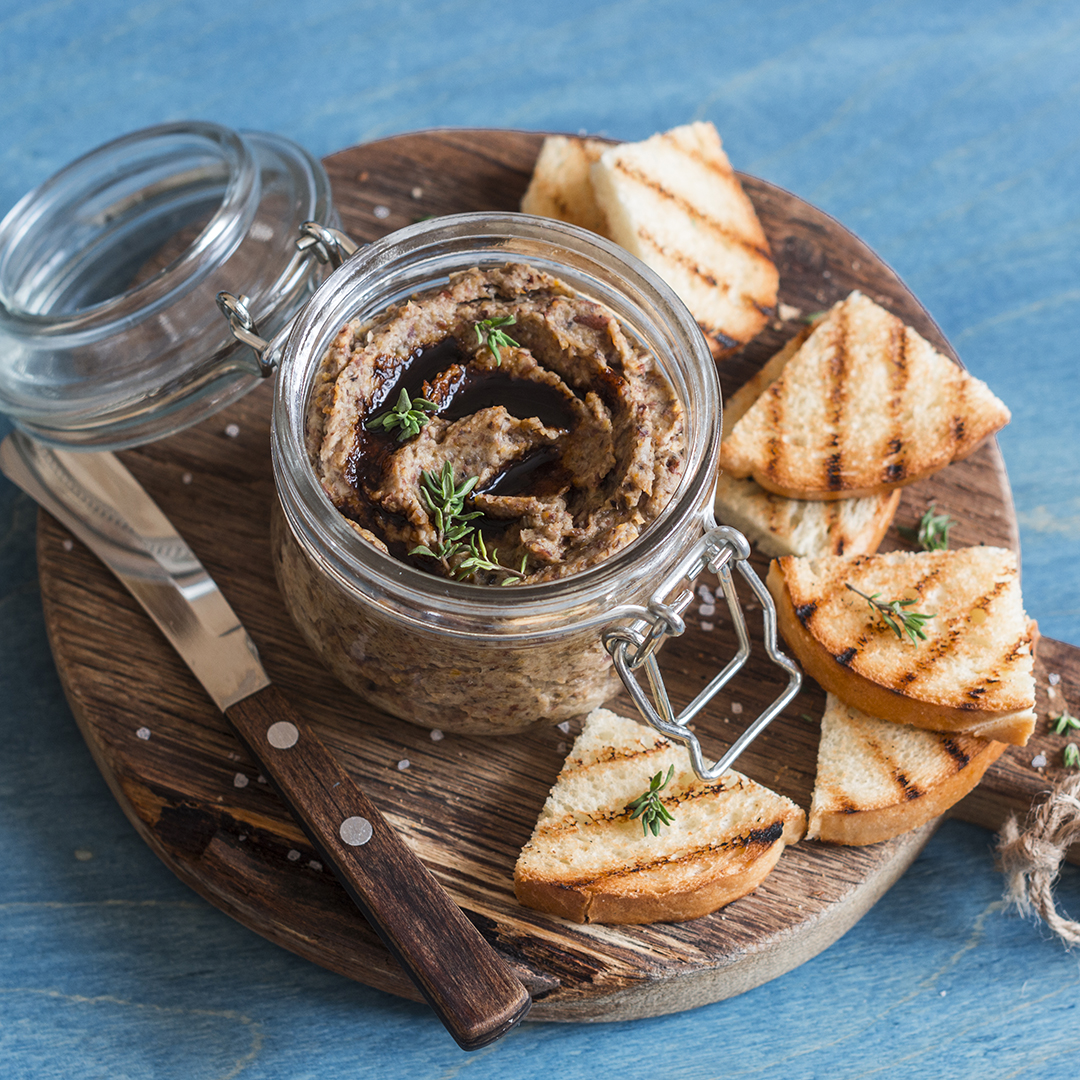 Ingredients
1/4 cup butter

1 small yellow onion, medium dice

1 large clove garlic minced

3/4 pound mushrooms sliced

1/2 teaspoon dried thyme

3/4 teaspoon salt

1/8 teaspoon white pepper ground

1 cup hazelnuts, roasted and skinned

3 tablespoons hazelnut oil
Directions
Melt butter in a wide sauté pan over medium-high heat. Add the onion, garlic, mushrooms, thyme, salt, and pepper. Cook, stirring often, until the onion is soft and most of the liquid from the mushrooms has evaporated. Set aside to cool slightly.

Purée the hazelnuts in a food processor. With the motor running, add the hazelnut oil and mix until creamy. Add the mushroom mixture and blend until smooth, scraping down the sides as necessary. Season to taste with more salt and pepper if necessary.

Pour pâté into a medium ramekin, smooth the top, and cover with plastic wrap. Refrigerate until cold.