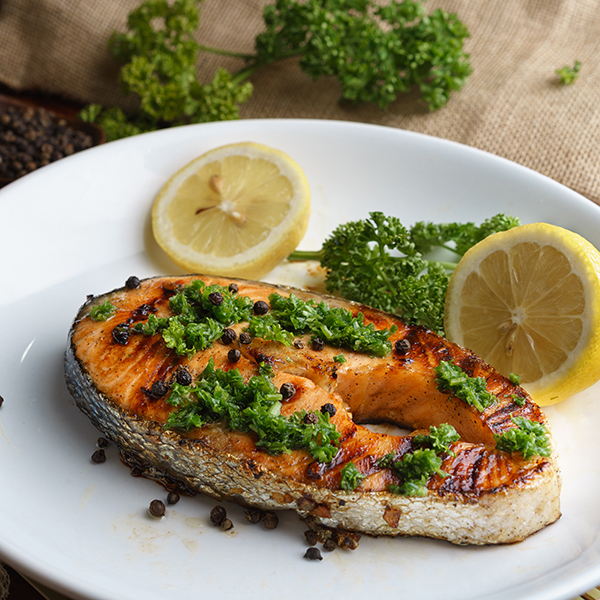 Ingredients
1 pound salmon fillet or steaks

1/4 cup white miso

1/2 cup sake or dry white wine

1/4 cup honey, mild

2 tablespoons soy sauce

2 teaspoons garlic minced

1 teaspoon ginger grated

to taste salt
Directions
Preheat the oven to 400° F.

In a bowl, wine, honey, soy sauce, garlic, and ginger until just combined.

Reserve 1/4 cup of marinade as glaze. Pour the remainder mixture over salmon filet and marinate for 1/2 hour in the refrigerator.

Next lay marinated salmon on a parchment lined sheet pan skin side down.

Roast for 12—15 minutes or until salmon is cooked through.

Brush cooked salmon with reserved marinade and serve warm. Enjoy!