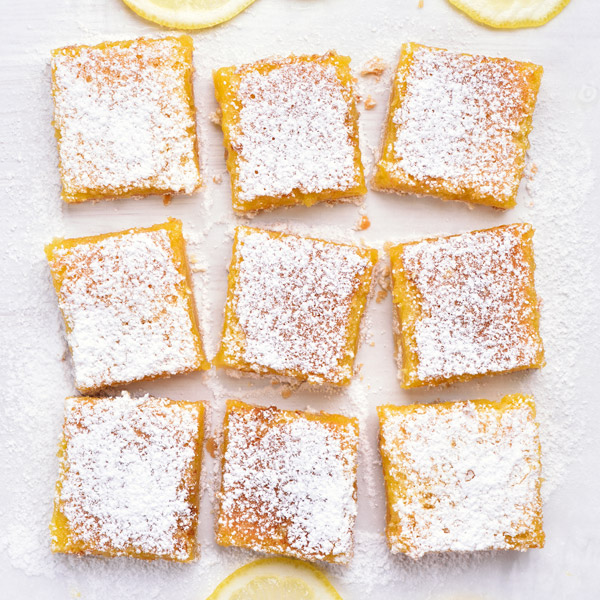 Ingredients
FOR CRUST:
2 cups sifted all-purpose flour

1/2 cup powdered sugar

1 cup butter, at room temperature
FOR FILLING:
4 large eggs beaten

2 cups sugar

1/2 cup Meyer lemon juice

1/4 cup flour

1/2 teaspoon baking powder

1/2 teaspoon fresh lemon zest

powdered sugar (for topping)
Directions
Preheat the oven to 350 degrees F.

In a medium bowl, mix together the flour, powdered sugar and butter until it clings together. Press evenly into a 13x9-inch pan. Bake for 20-25 minutes, or until lightly browned. Remove from oven and let cool.

For the filling, beat together the eggs, sugar and lemon juice. Sift the flour and baking powder together and add to the flour mixture along with the lemon zest. Mix until combined. Pour over the cooled crust.

Bake for an additional 25 minutes. Let cool and sprinkle with powdered sugar. Cut into bars.