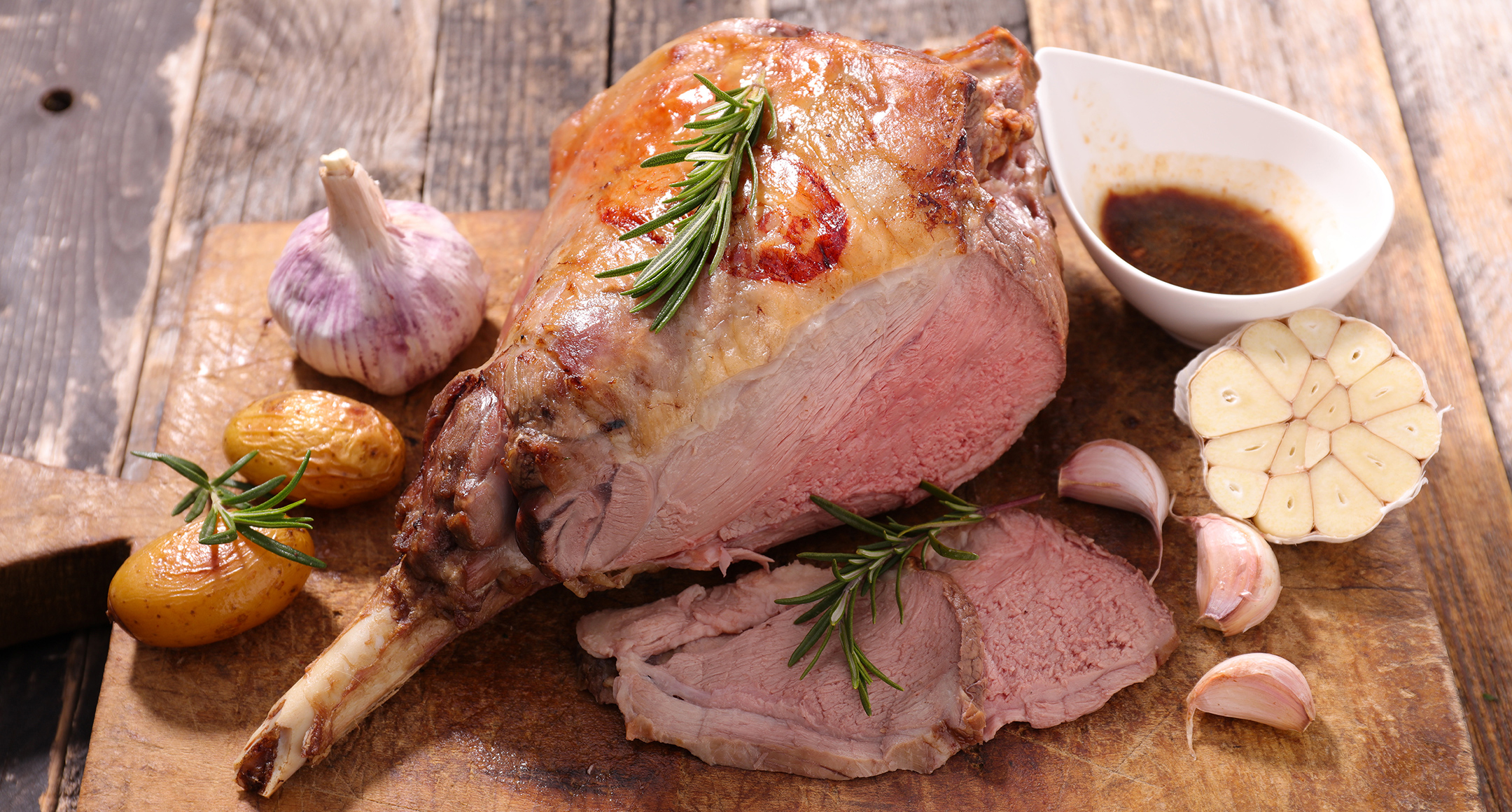 Impress your guests with a deliciously juicy leg of lamb, which has the versatility to bea beautiful spring or winter main dish. Roast in the oven until perfectly cooked and serve with your favorite sides.
Serving Size

8

Cook Time

1 hour 45 minutes - 2 hours

Total Time

2 hours 20 minutes
Ingredients
5 pound leg of lamb, bone-in or boneless

4 cloves garlic, sliced

2 tablespoons fresh rosemary

Salt and black pepper to taste
Directions
Preheat oven to 350°F degrees.

Prepare lamb by cutting slits in the top of the leg every 3 to 4 inches and push garlic into the meat. Generously season the surface with salt and pepper. Place lamb on the roasting pan, placing fresh rosemary beneath and on top of the lamb.

Put lamb in preheated oven and roast until the lamb is cooked to your desired doneness, about 1 3/4 to 2 hours.

Let rest at least 10 minutes before carving. Carve lamb and serve.
Tags