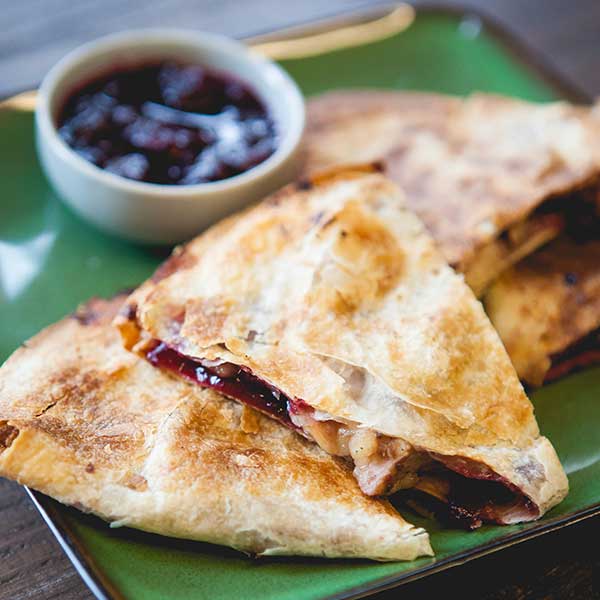 Ingredients
2 burrito-sized flour tortillas

2 tablespoons Dijon mustard

1/2 pound sliced leftover turkey

1/4 cup leftover cranberry sauce

8 ounces Brie cheese, sliced thick

salt and ground pepper

1 tablespoon olive oil
Directions
Preheat oven to 425 degrees F and line a baking sheet with parchment paper.

Spread one side of each tortilla with 1 tablespoon mustard.

Arrange turkey over one half of each tortilla (on the side with mustard). Spoon cranberry sauce over turkey.

Layer with 4 slices of brie on each tortilla and sprinkle with salt and pepper.

Fold in half and press to flatten slightly. Brush both sides with olive oil.

Bake, rotating baking sheet halfway through, until cheese is melted and tortillas are golden, about 10-15 minutes. Allow to cool for five minutes before slicing into wedges.