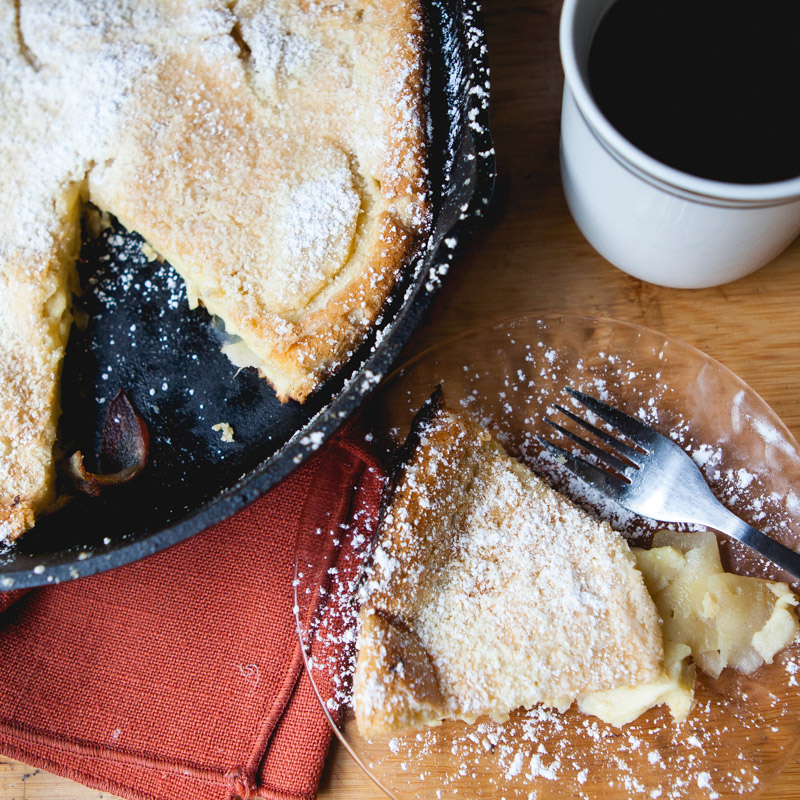 Ingredients
1/4 cup unsalted butter

1 large apple peeled

1/2 cup milk

1/2 cup all-purpose flour

4 large eggs

3 tablespoons granulated sugar

1/2 teaspoon vanilla

1/4 teaspoon salt

confectioner's sugar
Directions
Place oven rack in middle position and preheat to 450°F.

Melt butter in cast iron skillet over medium heat.

Transfer 2 tablespoons of the butter to a blender or food processor. Add apple wedges to skillet and cook, turning once, until beginning to soften, about 3 to 5 minutes.

While apples are cooking, add milk, flour, eggs, granulated sugar, vanilla, and salt to butter in blender and blend until smooth.

Pour batter over apple and transfer cast iron skillet to oven. Bake until pancake is puffed and golden, about 15 minutes. Dust with confectioners sugar and serve immediately.