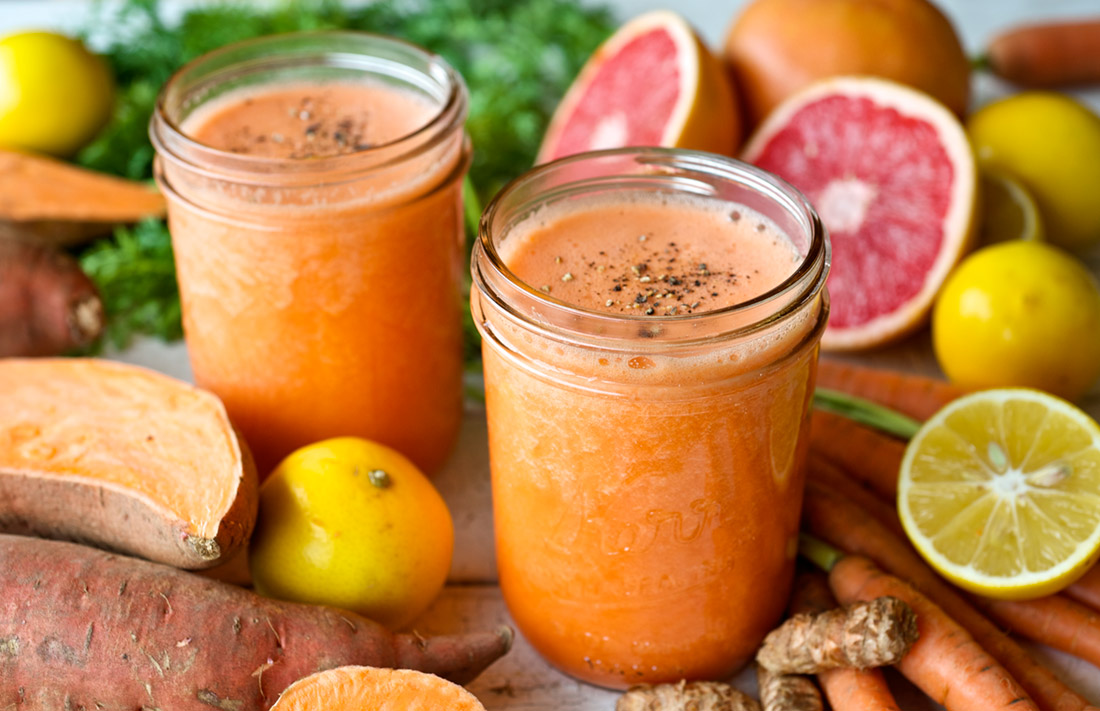 Consider adding a splash of coconut milk to this juice—it'll help increase the absorption of the fat soluble vitamins, like carotenoids, in the yam and carrot.
Ingredients
INGREDIENTS:
1 Rio Star grapefruit

1/2 medium garnet yam peeled

1 large carrot

1/2-1 inch piece fresh turmeric root

1/2 Meyer lemon (peel can be left on if desired), seeds removed

pinch of black pepper
Optional Ingredients
pinch of cayenne pepper (Optional)
Directions
Run grapefruit, yam, carrot, turmeric and lemon through juicer. Strain if desired. Add a pinch of black pepper and cayenne. Enjoy!
Tags