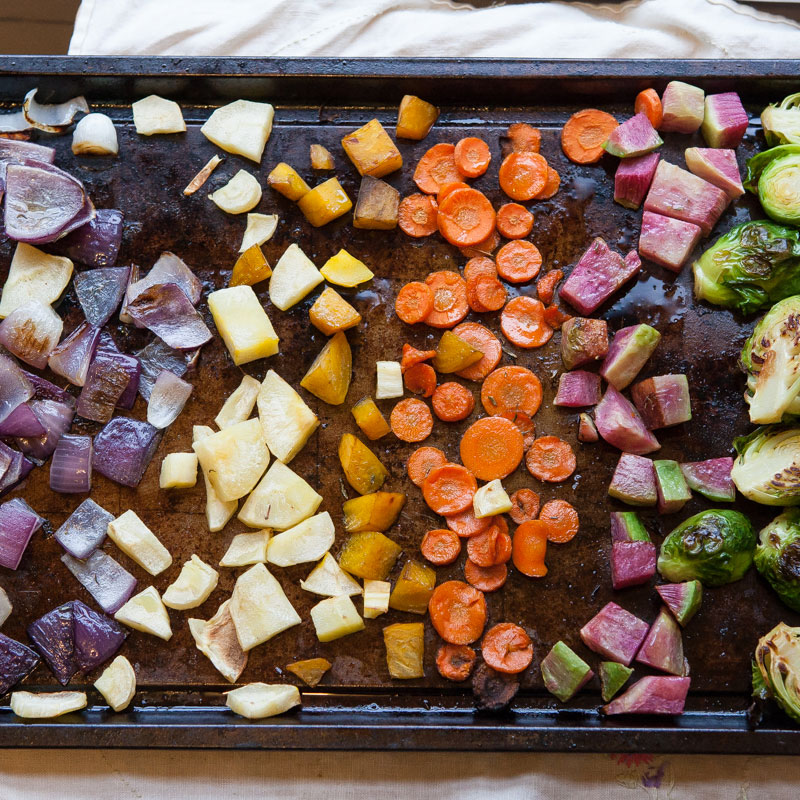 Ingredients
4 cups your favorite veggies, cut into evenly sized pieces

4 tablespoons olive oil

to taste alt and pepper
Directions
Preheat oven to 400° F.

In a large bowl, combine veggies and olive oil. Stir well to coat. Season with salt and pepper.

Arrange veggies on baking sheet in a single layer. Be sure to leave enough space between veggies—it's the key to achieving that nice golden crisp on the outside.

Roast in the preheated oven until tender on the inside and golden on the outside, about 30 minutes. Give them a little stir about halfway through.
Tags