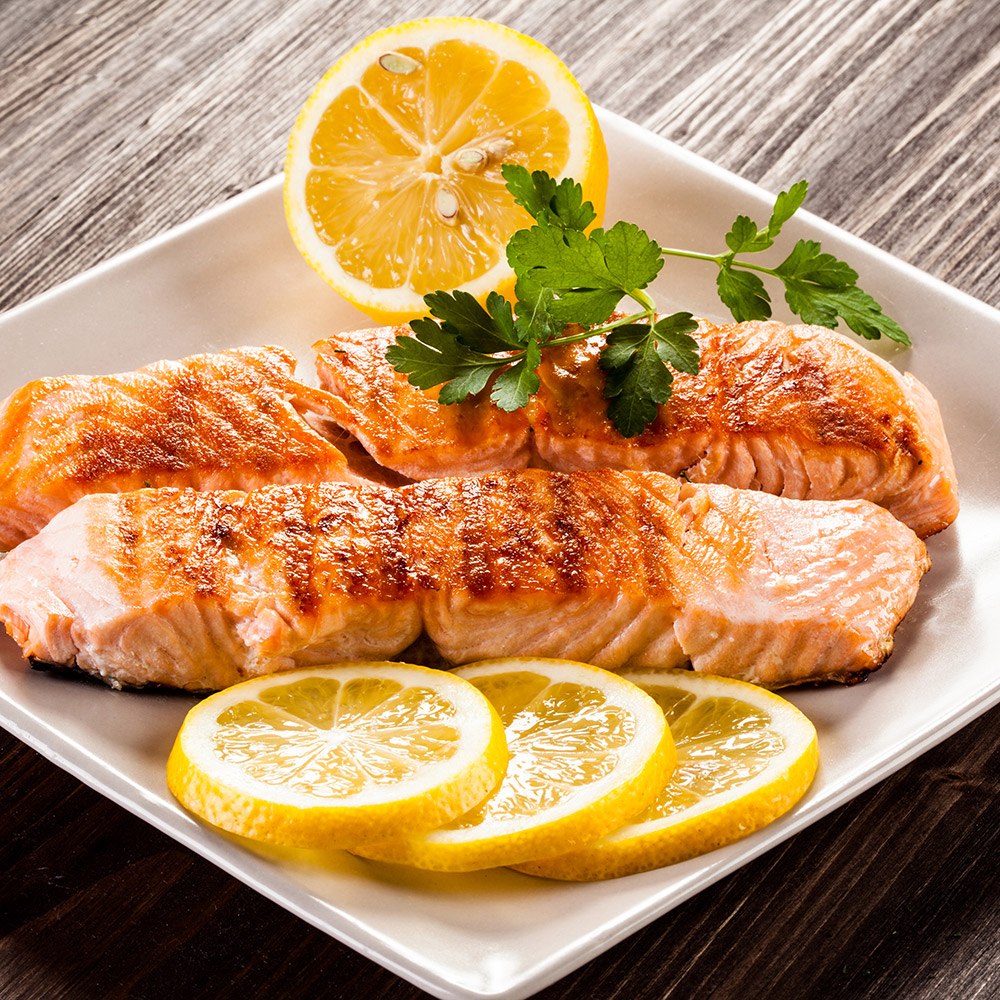 This easy baked salmon recipe is a simple and healthy dish, great for a weeknight in or a dinner party with guests. 
Ingredients
1 salmon fillet (1 lb)

Olive oil

1/2 lemon

1/2 sweet onion, peeled and cut into rings

Salt and pepper to taste
Directions
Preheat oven to 350°F. Place salmon fillet on a large sheet of tin foil and season generously with olive oil, sea salt, and black pepper.

Squeeze half a lemon on top of the seasoned salmon and arrange onion rings on top.

Pull up opposite sides of foil to create a loose package for the salmon. Fold edges to seal the package. Place the foil packet directly on a baking sheet on the middle oven rack and bake for 20-25 minutes or until the salmon is cooked through and the internal temperature reaches 145°F. Cooking time will depend on how thick the fillet is.

Serve with lemon wedges and your favorite salad or rice pilaf. Enjoy!
Tags