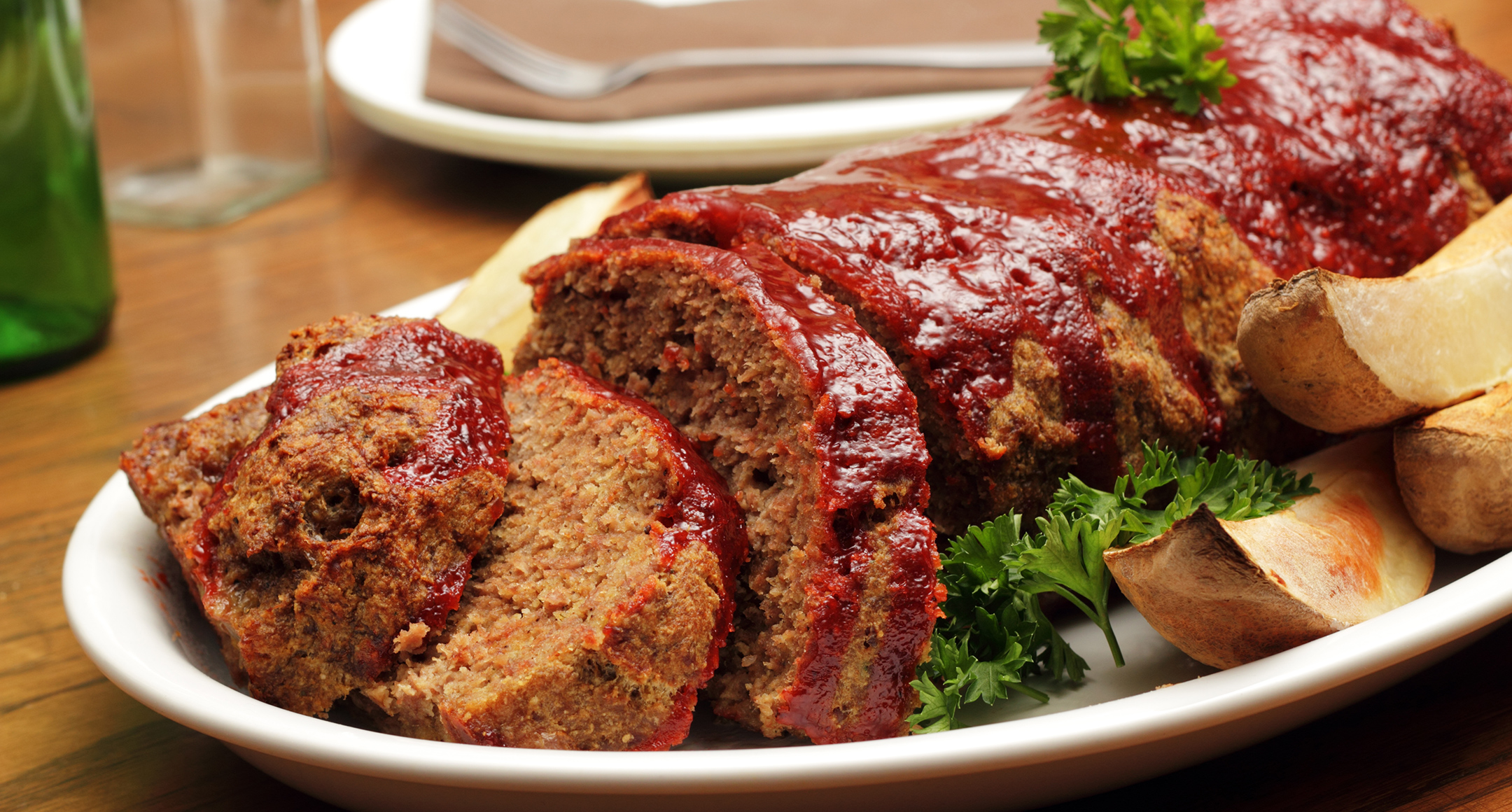 Enjoy a classic meatloaf with this gluten-free recipe, topped with bacon and a brown sugar glaze. Bake and savor!
Serving Size

4

Cook Time

1 hour 10 minutes
Ingredients
Meatloaf:
2 pounds ground beef

3/4 pound ground pork

1/2 cup Ian's gluten-free bread crumbs

1/4 cup Worcestershire sauce

1 medium onion, peeled and chopped

4 cloves garlic, peeled

1 1/2 teaspoon salt

1/2 teaspoon pepper

2 eggs

1 can tomato paste

1 pound bacon
Sauce:
1 15 ounce can tomato sauce

1/3 cup brown sugar

1/4 cup Worcestershire sauce

salt and pepper to taste
MEATLOAF
SAUCE
Directions
Preheat oven to 375ºF. Place onion and garlic in a food processor and pulse to chop. Chop until small, but don't purée. Move onions and garlic to a large bowl.

Add in the rest of the ingredients except for bacon and sauce ingredients. Stir together. Form the mixture into a loaf shape in a 9" x 13" pan.

Open the package of bacon and arrange pieces over the top of the meatloaf to cover completely.

Bake in the oven for about an hour. Check the temperature in the center; meatloaf should be 155°F. While meatloaf is in the oven, heat and combine sauce ingredients in a small sauce pan over medium heat.

When the meatloaf reaches the correct temperature and the bacon is browned, top with some of the sauce. Bake 10 minutes more or broil to finish sauce. Serve warm.
Tags