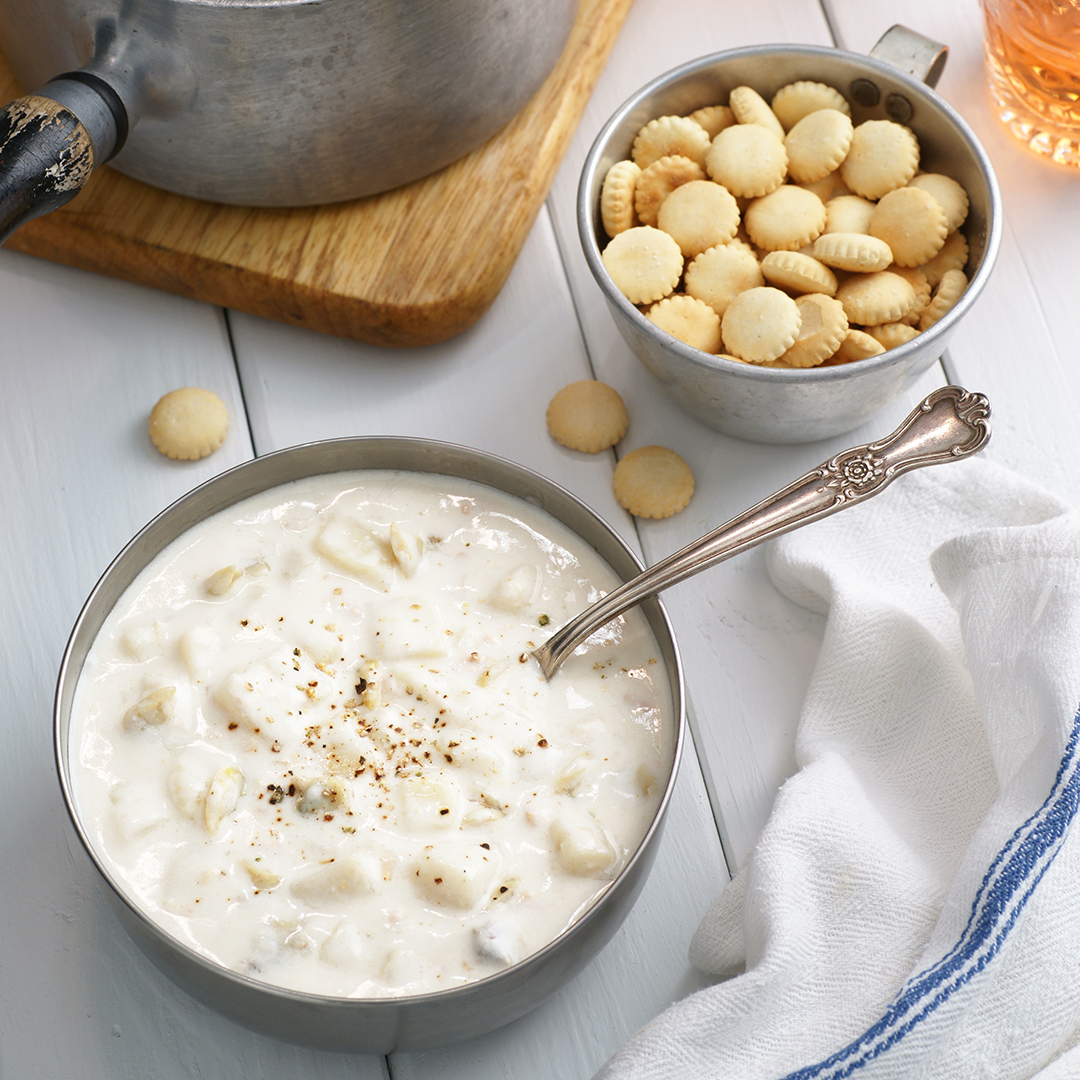 Ingredients
1 pound potatoes, washed, peeled, and diced

1 1/2 pounds clams, chopped

1/4 pound bacon, diced

1/2 onion, peeled and chopped

1/2 cup butter

1/2 cup flour

4 cups clam juice

1 pint half-and-half

1/4 cup rinsed, chopped parsley

Salt and pepper to taste
INGREDIENTS:
1 pound potatoes peeled

1 1/2 pounds clams chopped

1/4 pound bacon diced

1/2 onion chopped

1/2 cup butter

1/2 cup flour

4 cups clam juice

1 pint half and half

1/4 cup parsley chopped

salt & pepper
Directions
In one pot, combine the diced potatoes and clam juice and bring to a boil. Cook until potatoes are tender, then set aside.

In a separate pot, sauté onions, celery, and bacon until onions are translucent. Add clams and sauté for about five minutes.

Add the butter and allow to melt. Then, add the flour and cook until slightly brown.

Pour the clam juice and potato mixture into the pot, then bring to a boil to thicken. Add the parsley and half-and-half, then continue to cook at medium heat for 30 minutes.

Season with salt and pepper to taste. Serve with bread!