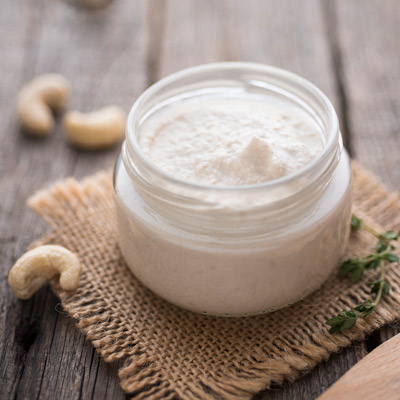 Ingredients
INGREDIENTS:
2 cups raw cashews, soaked overnight & drained

1 cup cold water

2 tablespoons maple syrup
Optional Ingredients
1 tablespoon lemon juice (optional)

1 teaspoon lemon zest (optional)
Directions
Soak the cashews overnight in cold water. Drain the next day.

Place cashews in a food processor or blender. Pulse a few times, then gradually add 1 cup cold water, pausing occasionally to scrape down the sides. Continue blending until smooth.

Add maple syrup, along with lemon juice and zest (if desired). Pulse to blend everything together.

Test the mix and adjust seasonings to your preference.
Tags