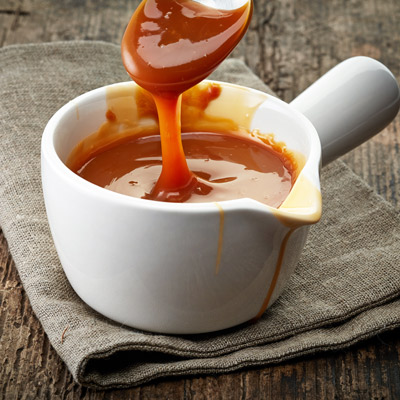 Our favorite caramel sauce is dulce de leche you can make at home.
Ingredients
1 can sweetened condensed milk
Directions
Remove label from 1 can of sweetened condensed milk. Place unopened can in a heavy bottomed sauce pan and cover can completely with water, making sure top of can is at least 2 inches under water.

Bring to a simmer and cook for 3 hours, making sure that can does not hard boil and that water level does not drop below top of can. Remove can from water and let cool. Open the can and pour our caramel sauce into serving dish.
Tags