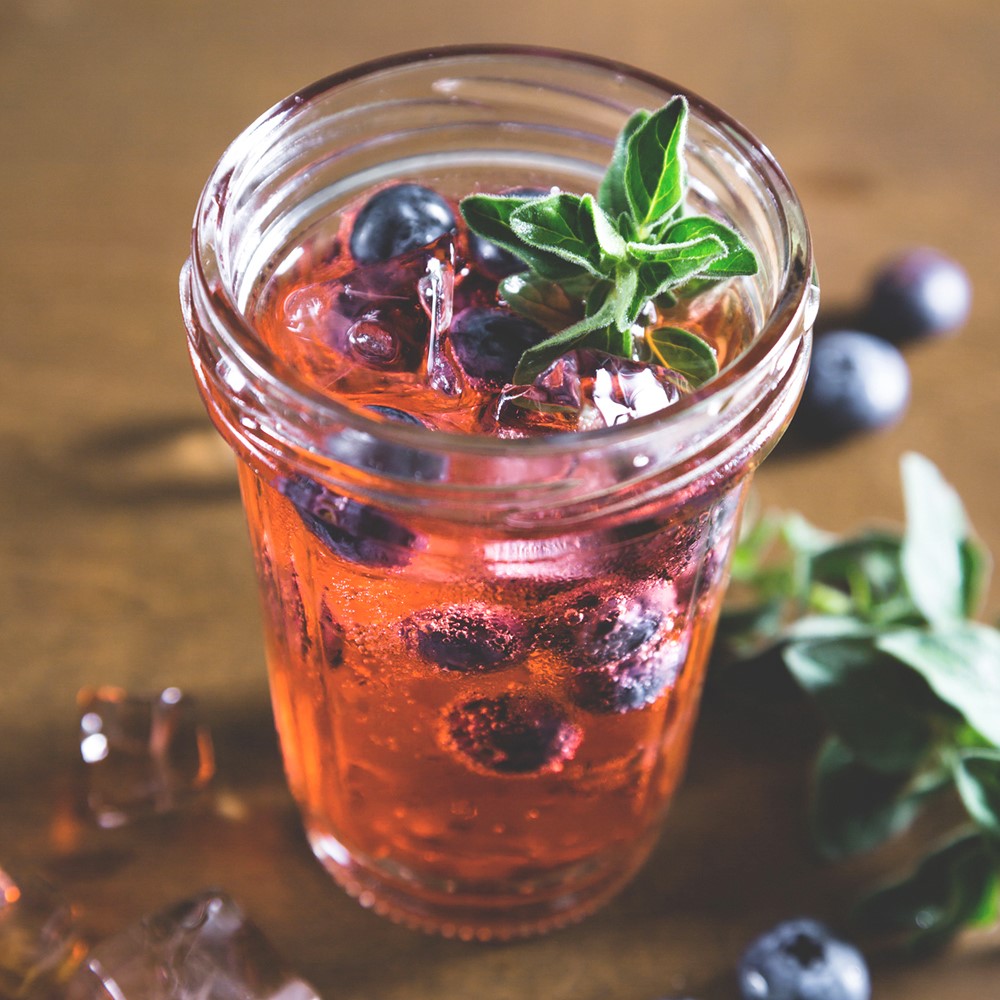 Let the beautiful berries shine! A refreshing sparkling beverage with electrolytes from coconut water.
Ingredients
1 cup pomegranate juice

1 cup blueberries

1 cup coconut water

sparkling water

small splash of vodka
Directions
Pour pomegranate juice into ice cube tray. Freeze.

Place blueberries in another ice cube tray and pour coconut water over berries. Freeze.

When frozen, place pomegranate and coconut blueberry cubes in glasses. Pour sparkling water over the cubes, plus vodka.