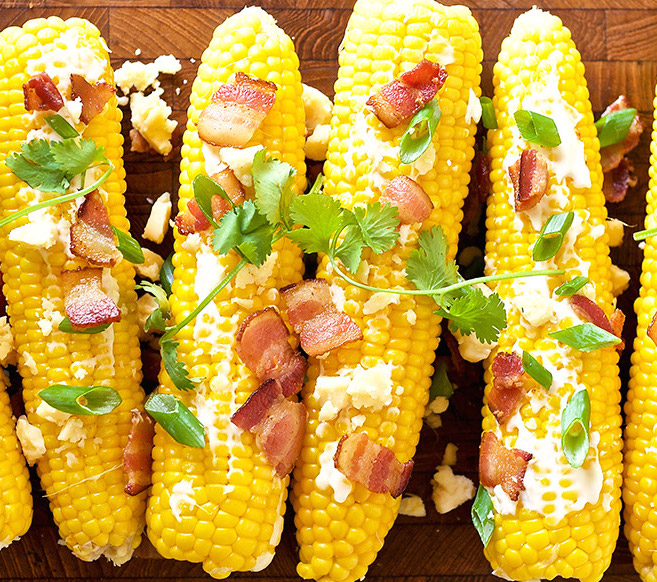 If it's in season, we love sweet, tender Amaize corn for this recipe!
Ingredients
6 slices bacon

4 ears corn, shucked

1 cup extra-sharp white cheddar cheese shredded

2 tablespoons mayonnaise

1 teaspoon garlic salt
Optional Ingredients
Directions
Stack the bacon slices and cut in half lengthwise, then cut crosswise into ½-inch pieces. In a large sauté pan set over medium-high heat, sauté bacon until crisp. Use a slotted spoon to transfer to paper towels. Blot off the excess grease and finely chop. Combine with shredded cheese on a dinner plate.

Bring a large pot of water to a boil. Add the corn and boil until kernels are tender, about 3 minutes. Drain and allow to cool for a few minutes until easy to handle. Alternatively, grill the corn over a medium-hot grill, turning occasionally, until kernels are tender, about 8 minutes.

Coat each corn with a heaping teaspoon of mayonnaise, sprinkle lightly with garlic salt, then roll in the bacon-cheddar cheese mixture, pressing lightly to help it adhere. Sprinkle with chile powder if you like, and serve.
Tags