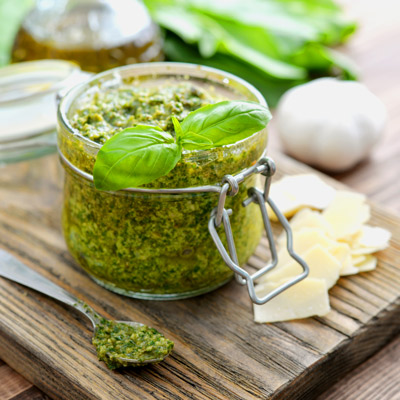 Ingredients
1/4 cup almonds, toasted

1 pound asparagus

1/2 cup fresh basil leaves packed

2 cloves garlic

2/3 cup Pecorino Romano cheese grated

3/4 cup extra virgin olive oil

salt and pepper
Directions
Remove woody stem from asparagus and roughly chop.

Combine the asparagus, basil, garlic, almonds and cheese in a food processor and pulse a few times to coarsely chop. Be careful not to over process.

With the motor running, slowly pour in the oil and process until emulsified. Season to taste with salt and pepper.

Try on crostini, crackers or pasta. Additional cheese may be stirred in.
Tags