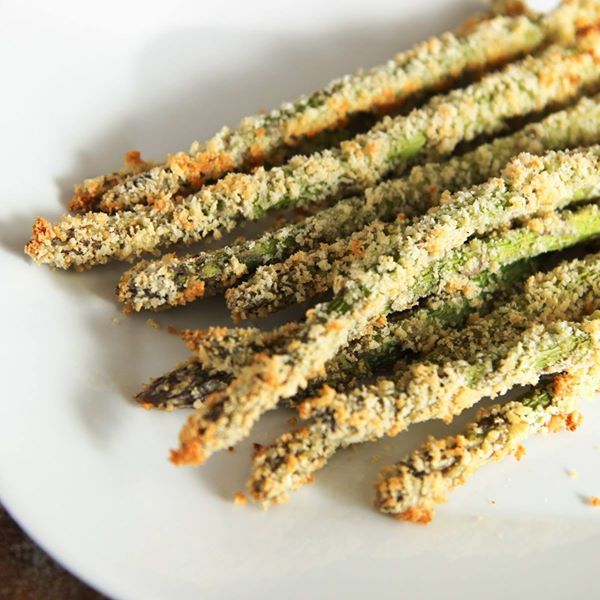 Ingredients
I
1 cup Panko breadcrumbs

1/2 cup Parmesan cheese grated

1 pound asparagus

1/4 cup all-purpose flour

2 eggs beaten

to taste salt and pepper
Directions
Preheat oven to 425 degrees F.

Line a baking sheet with parchment and spray with nonstick cooking spray.

Trim ends off asparagus.

In a bowl combine Parmesan, panko and salt and pepper.

Dip asparagus spears in flour, then eggs, then into Panko mixture, pressing to coat.

Arrange asparagus in a single layer on baking sheet.

Bake for 12-15 minutes, or until golden brown and crisp.