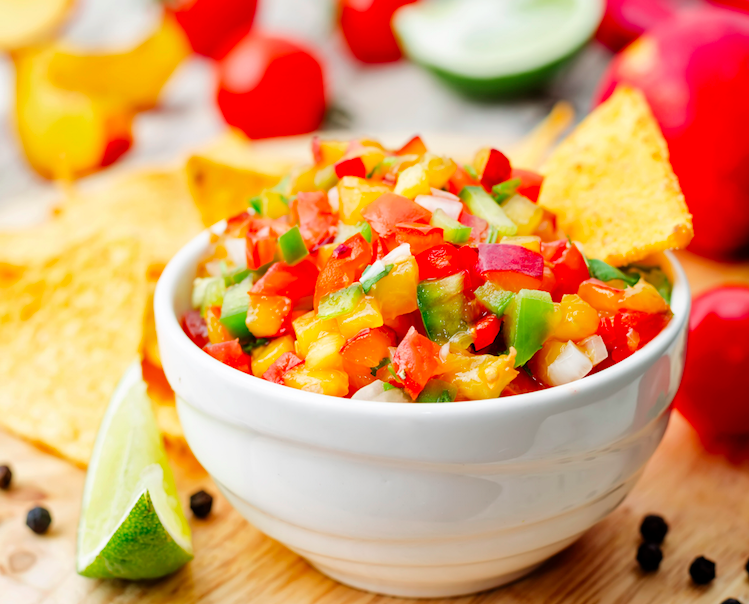 Great with grilled steak and chicken or as a dip.
Ingredients
2 peaches, pitted peeled

1 mango, pitted peeled

1 red bell pepper chopped

1/2 red onion finely chopped

3 jalapenos seeded

1 cup cilantro finely chopped

juice of 1 lime and 1 lemon

to taste salt and pepper
Directions
Toss all but the lemon and lime juice in a mixing bowl and stir together. Add the juice of the lemon and lime second, along with salt and pepper to taste.