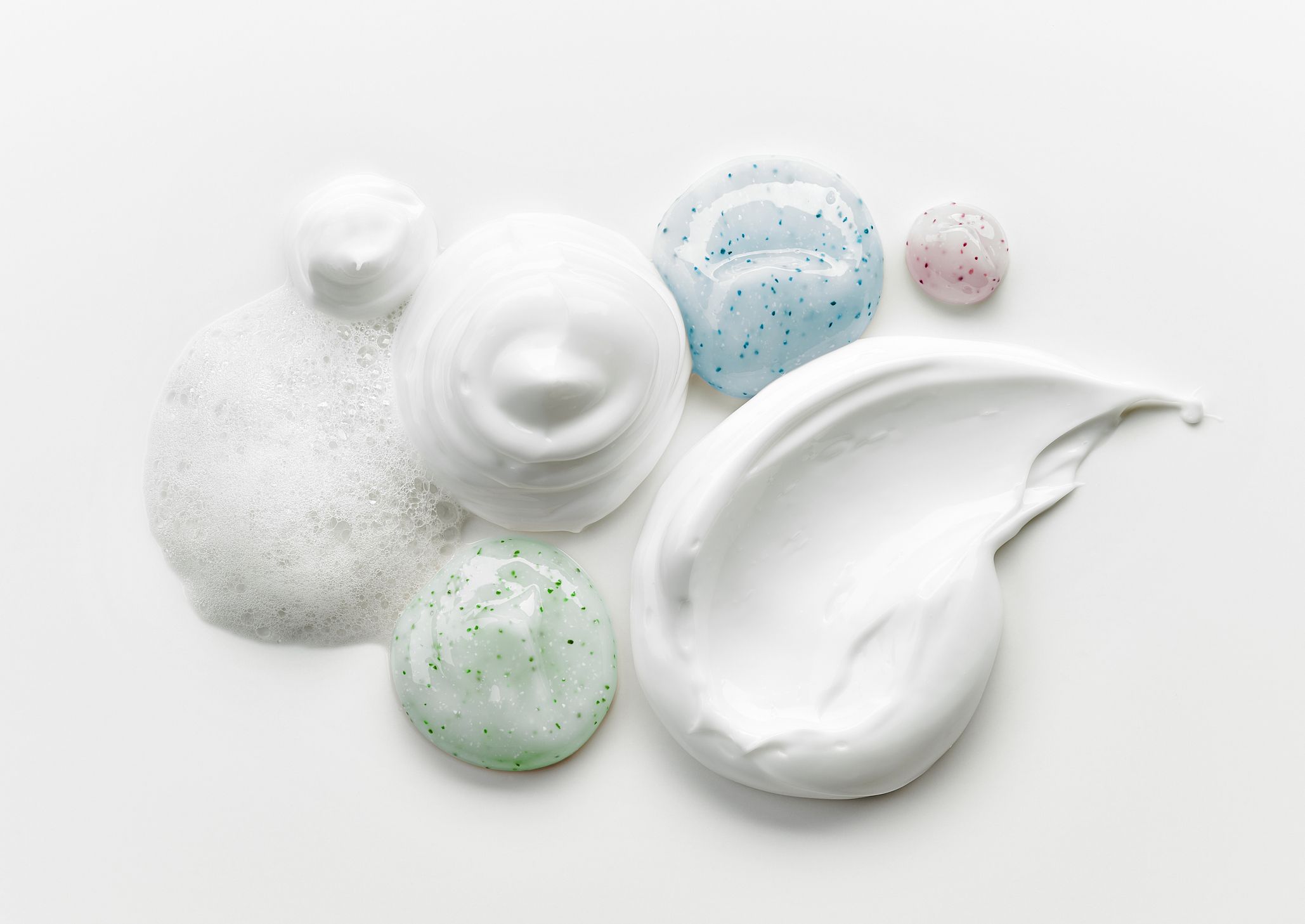 Glowing, healthy skin. We all want it!
And if you've ever wished a Wellness Professional could help you figure out how to start or improve your current clean beauty routine, you're in luck!
Our Director of Wellness, Silvia Navas, has put together a simple, actionable guide for anyone with a passion for clean, effective, and sustainable products.
IT ALL STARTS WITH INGREDIENTS YOUR SKIN LOVES
These 5 clean, power-packed ingredients are key for healthy skin.
VITAMIN A
Topical Vitamin A, also known as Retinol or retinyl palmitate, is a natural antioxidant that stimulates production of new skin cells to reveal youthful and glowing skin. By gently exfoliating the skin and promoting cell renewal, Vitamin A helps to reduce the appearance of fine lines and skin irregularities.
VITAMIN C
Vitamin C is another powerful antioxidant and it's safe to use on almost all skin types. Scientifically proven to promote collagen production, lighten hyperpigmentation, improve a variety of inflammatory skin conditions, and protect against ultraviolet A & B, Vitamin C is a must in any skin care routine!
HYALURONIC ACID
Hyaluronic Acid is the ultimate hydrator for your skin. It can hold up to 1,000 times its weight in water! Hydration attracts water using humectants and binds water molecules together to quench dehydrated skin. This process plumps the skin and smooths out fine lines and wrinkles.
ROSEHIP SEED OIL
Rosehip Seed oil is a powerful multivitamin. It's loaded with skin-nourishing vitamins, essential fatty acids, and phenols. With naturally occurring vitamins A, C, E, Rosehip Seed Oils helps boost collagen formation, brighten the skin, reduce inflammation, and protect against sun damage. Plus, it contains essential fatty acids like linoleic & linolenic acid, which deeply moisturize skin by locking in natural hydration and added oils.
SHEA BUTTER
Shea butter is incredibly moisturizing. It restores the skin's protective barrier while holding moisture in and reducing dryness. Shea Butter is also rich in antioxidants and has anti-fungal, anti-bacterial, and anti-inflammatory properties which have been shown to effectively treat conditions such as eczema, dermatitis, and psoriasis.
INGREDIENTS THAT THE EARTH LOVES
When it comes to clean beauty, there are some ingredients that you want to skip. Healthy skin comes from products that are good for our skin, our health, and our earth.
The brands and products we carry go above the all of clean-beauty duty to produce products that are:
Cruelty-free
Vegan
Organic
NSF certified
Coral reef safe
Biodegradable
Made with sustainable ingredients and packaging
Paraben free
Sulfate free
HEALTHY SKIN ROUTINES WE CAN ALL LOVE
Clean beauty is a mindset. It's a celebration of beauty, mindfulness, awareness, and intention.
A few simple, healthy skin routines we can all love include:
Transforming a simple shower into a spa-like experience that engages all of your senses by lighting a special candle, playing soft music, or warming up your towels.
Upgrading the experience of applying lotion by turning it into a bedtime ritual with soothing aromatherapy elements to bring you into the present moment.
Turning your supplement routine into something you look forward to by swapping water for a special latte, juice, or other nurturing beverage that makes you stop, slow down, and enjoy the moment.
The impact of choosing clean beauty goes beyond getting healthy skin. As we all take steps to improve our health and to live well, we inspire others and give them permission to do the same. Living Healthy improves our lives on a micro level and also helps us begin to contribute to the improvement of our environment, our communities, and our world in ways we can't always imagine.
Tags